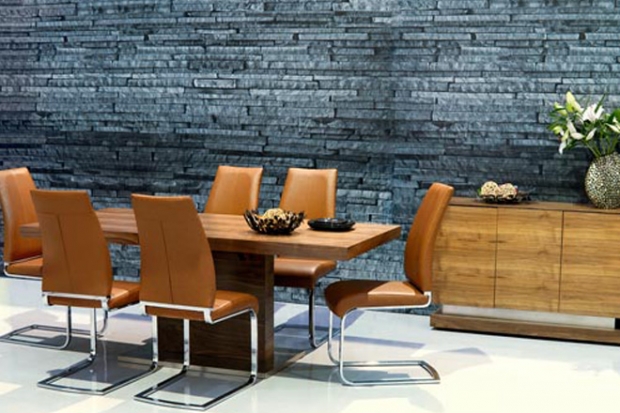 Major furniture supplier Furniture Link International, owner of the UK brand Wilkinsons Furniture, has rebranded its business to VIDA Living.
Group MD Niall Wogan says: "As we were able to more clearly define our business and its direction to the various markets we operate in, we felt it important for our customers to bring simplicity and focus by rebranding our various companies into one international brand that was clearly identifiable and would enable our business to grow substantially over the coming years.
"With this rebranding we can offer our customers access to our entire product portfolio through one brand, enabling our business to operate more efficiently and simplify the supply chain for our customers."
Furniture Link International (Ireland) was established in 1982 and is the market leader in Ireland. The business acquired UK company Wilkinson Furniture in 2013 to provide a platform for its significant growth plans in the UK and has already seen sales growth of 75% since last year. Under the VIDA Living brand, the company recently enjoyed further international success at the Shanghai Furniture Show and is now dealing with customers in 16 different countries across 5 continents.
Niall adds: "Alongside the rebrand, another key change in our business is that we have taken on new designers to create our own ranges. We will establish VIDA Living as a market leading, design-led company both domestically and internationally."
To demonstrate the company's commitment to UK growth, this summer the business appointed a national sales manager, Chris Atkinson, and has recently added two new sales representatives, Tony Divito for central England and Annabel Simmons for the South west, to its existing field sales team.
To strengthen deliveries and service, a new in-house distribution operation is replacing the previously outsourced delivery which the company believes its customers will welcome. In the New Year, VIDA Living will be exhibiting at the January Furniture Show in January and a newly-fitted 40ft show truck will be touring the UK so customers can view new products as soon as they are available. The group operates from a purpose built 240,000 sq ft distribution centre and 30,000 sq ft showroom at its headquarters in Dundalk, Ireland as well as a 84,000 sq ft facility near Manchester.
Source:
http://www.furniturenews.net/news/articles/2014/12/1010260679-rebrand-furniture-link-international