The 2013 Practical Pre-School Awards Scheme - now incorporating the Primary Teacher Update Awards - is open for entries.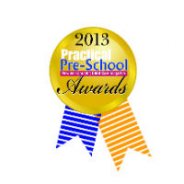 The Practical Pre-School Awards is described as the 'definitive' scheme for infant, pre-school and early years products, while the Primary Teacher Update awards programme offers broader exposure, covering products relevant to children up to the age of 12.
This year, a new Outdoor Toys and Equipment category has been added to both schemes.
All entries submitted are tested by childcare professionals and the children they work with.
All results will be published in Practical Pre-School magazine and online in October, with the Primary Teacher Update Awards getting extra coverage in Primary Teacher Update magazine.
Source:
http://www.toynews-online.biz/news/38375/Practical-Pre-school-Awards-Scheme-now-open-for-entries