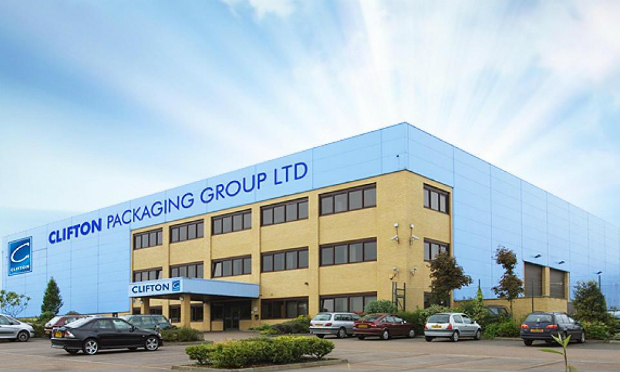 The Leicester-based company has been developing a solution to combat the very bacteria that has been at the heart of the current chicken packaging scare.
The FSA said of the 70% of chicken, 18% of it was contaminated at the very highest level and named Asda as having a higher incidence of contaminated chicken, compared to the industry average.
Over the last 3 months Clifton Packaging's R&D / Technical team have been challenged by its customers to eliminate the presence of bacteria in the food logistics chain caused by cross contamination from handling raw meat on lidding films.
The company has been working with experts in this field of antimicrobial technology to come up with a solution to permanently inhibit microbial growth on films.
Based on extensive trials and independent laboratory testing carried out by Bio Lab Tests to testing standards ISO 22196:2011 (Measurement of antibacterial activity on plastics and other non-porous surfaces) the company says their antibacterial film coatings will reduce bacteria by 99.8%, including Campylobacter which is the main concern of the current chicken packaging scare.
Clifton Antibac coating is based on the latest antimicrobial technology. The micro Antibac particles are embedded on the surface of the film these particles release silver ions which in turn safely inhibit microbial growth. This slow release of silver ions provides long term antimicrobial properties. So this is an "Antibac active guard protection" for your packaging.
This product is developed, processed & manufactured in-house at Clifton Packaging's factory in Leicester in conjunction with its strategic partners / suppliers.
Shahid Sheikh managing director of Clifton Packaging Group told Packaging News: "We are very pleased to be able to offer a solution in response to a major issue. At Clifton we are continuously working on developing new products and after extensive research this particular product has come at a perfect time. We take such issues very seriously and are always looking to develop and protect. We will be releasing more new exciting products offering further security and further benefits to the consumers early in the New Year."
Source:
http://www.packagingnews.co.uk/news/clifton-packaging-offers-chicken-packaging-bacteria-solution/