Food packaging and processing equipment firm tna has acquired labeling equipment provider Unique Solutions for an undisclosed amount.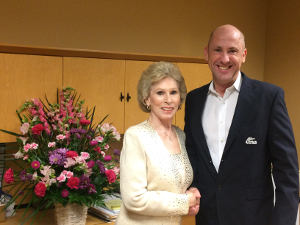 The acquisition is in line with the company's strategy to support food manufacturers with a full range of packaging and processing solutions from a single source.
Based in Chicago, the US, Unique Solutions develops and manufactures internationally-patented continuous-feed systems and labeling equipment which can be integrated with any type of production lines such as performance vertical or horizontal form fill and seal applications as well as cartoning, flow-wrapping and conveying lines.
Using CPB technology, Unique Solutions' equipment inserts two-dimensional such as coupons, magnets, and tattoos, as well as three-dimensional items including toys, scoops and dry or liquid-filled sachets, into primary packaging at speeds of up to 1,000 pieces per minute.
Unique Solutions' high speed inserting and labeling equipment are said to offer accuracy level of 99.9%. Its machines
Commenting on the acquisition, Unique Solutions CEO Joyce Witt said: "We are very excited to be joining the tna team. After working with tna for many years, becoming part of the company was very easy; it was a natural progression. Especially after realising that together we can bring Unique Solutions to more people in more places.
"As tna continues to grow, we look forward to being part of their success and are excited that we have the opportunity to help more customers achieve new levels of success too."
Unique Solutions works with customer's marketing group, engineering staff and procurement department to print coupons and/or labels and overwrapping 2D or 3D inserts using barrier films and food-grade inks for direct food contact.
Image: tna has acquired Unique Solutions. Photo: courtesy of tna.
Source:
http://labellingequipment.packaging-business-review.com/news/tna-acquires-labeling-equipment-firm-unique-solutions-091115-4713935