NanoLumens, the world's leading manufacturer and marketer of indoor LED visual display solutions, has installed its largest double-sided NanoSlim LED portrait display in the atrium of Melbourne Central, owned and operated by The GPT Group, one of Australia's largest diversified listed property groups.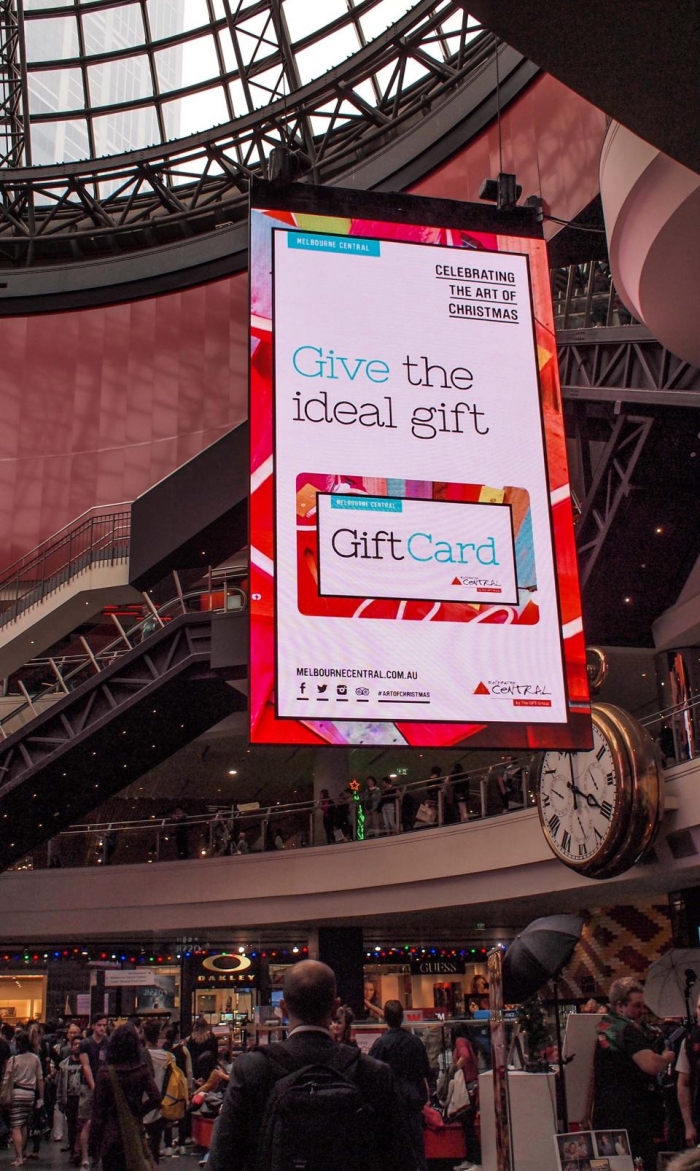 GPT's 2005 redevelopment of the retail market converted a traditional shopping center into Melbourne's premier retail, leisure and lifestyle destination. Surrounding the historic Shot Tower, Melbourne Central features contemporary fashion retailers as well as a vibrant entertainment precinct.
The installation is the culmination of a multi-year collaboration between NanoLumens, its regional sales representative, Digital Place Solutions, and GPT Group Divisional Director John Rankin, who was looking to create a sensational, eye-popping advertising platform that would reach the thousands of people who pass through the tower each and every day.
Gerry Thorley, co-founder and Director of Digital Place Solutions explained that, "The tower is a hub for retailers, transportation, and thousands of business professionals. The GPT Group sought to create a compelling visual display solution to engage and galvanize the attention of the thousands of pedestrians who pass through the atrium every day. When we presented GPT Divisional Director John Rankin with the NanoLumens solution, he immediately understood the impact the display would have on pedestrians."
According to GPT's John Rankin, "To stand out in this environment the display has to be extremely bright and sharp in terms of image resolution. The images themselves have to be presented in a seamless way that doesn't detract from the marketer's message. A key ingredient was sourcing a lightweight display solution considering the glass atrium construction and NanoLumens was ideal for this purpose."
"The reliability of the display must also be guaranteed because we cannot afford to have this display be taken out of service, given its central location," Rankin emphasized. "NanoLumens exceeded all of these requirements. I am very pleased to say that the display has been up and running flawlessly since the first of December — just in time for the critically important holiday shopping season." NanoLumens is the only manufacturer and marketer of LED display solutions that backs up its claims for reliability with a six-year, zero failure warranty.
About NanoLumens:
Working with leading Fortune 500 clients on five continents, NanoLumens continues to pioneer visualization solutions, creating a market where clients can have leading-edge technology and access to choices that include managed, brilliant content, current information streams and specific interactive customer experiences. NanoLumens provides an immersive experience that shatters any previous modes of customer engagement. All NanoLumens solutions are designed and made in the United States of America and come backed by the industry's only Six-Year, Zero Failure Warranty.
Source:
http://www.led-search.com/news-view-3780.html