The unsurprising debut of the Cadillac CT6 PHEV in Shanghai today has a powertrain that sounds an awful lot like the one that can be found in the Volt and the Cadillac ELR. The plug-in CT6 – identical to the CT6 that debuted in New York earlier this month.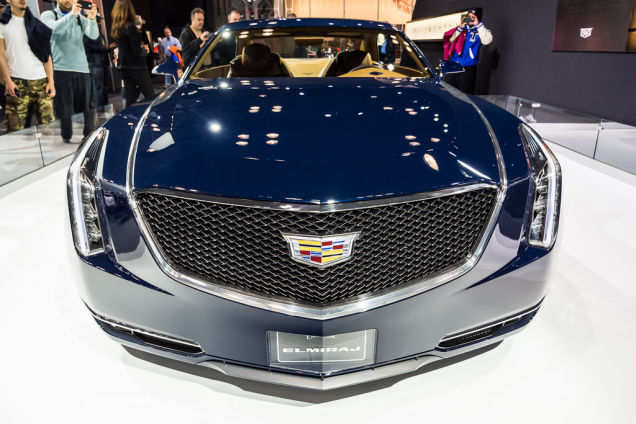 It also copies the "Regen on Demand" feature from the new Volt and the battery cells "use the latest generation cell chemistry found in other GM plug-in vehicles."But Cadillac President Johan de Nysschen doesn't see the two powertrains as similar in at least one important way. General Motors calls the Volt and the ELR "extended range electric vehicles" (EREV) but in a statement, de Nysschen says that the plug-in hybrid CT6 is, "an ideal platform for Cadillac to offer its first plug-in hybrid."
Even though Cadillac's true flagship remains in limbo between drawing board and board room, this CT6 fills a more pressing hole in the brand's lineup: a proper full-size luxury sedan. Currently, the XTS sits above the mid-size CTS in size, but not exactly in price and definitely not in prestige, given its sub-CTS base price and front-drive architecture. Replacing the XTS—which won't be redesigned when its product cycle expires—with this rear-drive CT6 finally gives Cadillac an actual competitor for the Audi A8, BMW 7-series, and Mercedes-Benz S-class.
2016 Cadillac CT6 sold for $200,000 Friday evening at the 13th Annual Barrett-Jackson Palm Beach Auction in Palm Beach, Fla. All proceeds from the sale to dealer David Flynn from Columbiana, Ohio, will benefit the Barbara Ann Karmanos Cancer Institute.
Source:
Made-in-China.com