W&M Watson Packaging has completed acquisition of local polythene product distributor Peter Bryson Packaging (Scotland).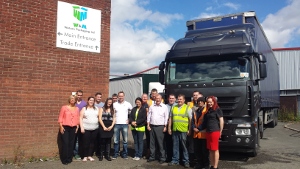 The two companies have been working proactively for the past 12 months.
With this deal, the original Watson warehouse in Glasgow has now doubled in size, providing a storage facility in excess of 100, 000 ft2.
This can comfortably accommodate Peter Bryson's machinery and its staff. The number of staffers at the group have now gone up to 49.
W&M Watson Packaging managing director Chris Kelly said: "We see this as part of a bigger strategy to grow our market share in Scotland while consolidating (and thus strengthening) the market...."
The acquisition, along with multiple acquisitions these past few months, is expected to provide The Watson Group an unrivalled advantage over competitors due to the influx of products and services they can offer to their clients in the European market.
Currently Scotland's largest independent packaging supplier, the Watsons Group includes W&M Watsons, Kite Packaging Scotland, Peter Bryson, Lothian Labels and Complete Labelling, The Colour Carton Company and Merlin Healthcare Packaging.
Image: Watson team. Photo courtsey of Watson.
Source:
http://machineryandequipment.packaging-business-review.com/news/wm-watson-packaging-acquires-peter-bryson-packaging-210115-4493452