Vibram hired Allon Cohne as its chief marketing officer and Chris Melton as its North American sales manager, Vibram Finished Goods. Cohne and Melton join a growing marketing team and will be based in Vibram USA's Concord, Mass. office, effective immediately.
ADVERTISEMENT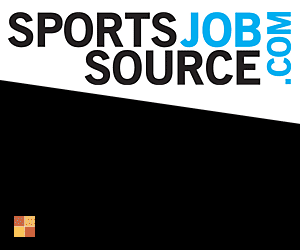 Cohne joins the Vibram management team following a successful seven-year run at Polartec, where he served as global director of Marketing. Cohne oversaw major product campaigns and global branding initiatives for Polartec that led to record sales increases. At Vibram, Cohne will oversee all Vibram soling and finished goods marketing initiatives for both Vibram USA and global divisions.
Melton joins Vibram from Inov-8, the performance training and off-road running footwear brand. Melton was most recently responsible for all US sales operations and staff at Inov-8, as well as managing key accounts in its US wholesale division. At Vibram, Melton will be responsible for managing all U.S. sales for Vibram Finished Goods."We're thrilled to welcome Allon and Chris to the Vibram team and look forward to them being valuable assets for the company as we continue to grow our brand in the U.S. and abroad," said Mike Gionfriddo, CEO, Vibram USA. "Allon and Chris bring an unmatched wealth of experience, character and energy to Vibram's culture as the leading high-performance active lifestyle brand."
Vibram also announced the addition of Jillian Dreyer as communications manager for Vibram USA and Nathan Arel as designer/developer for Vibram Finished Goods. Dreyer will be responsible for managing Vibram's social media channels, as well as additional responsibilities for the brand's print and digital communications. Arel will report to Peter von Contra in the Vibram Finished Goods design division.
Internally, Vibram announced the promotion of long-time Vibram employee Tyler Allan to New England brand territory representative. Allan previously served as an account manager for Vibram's customer service Group.
"At Vibram we're always on the lookout for new talent that will not only help advance the brand but are the right cultural fit for the brand," added Gionfrido. "Additionally, we always seek opportunities for growth and advancement for our employees from within our organization who demonstrate an unwavering passion for our products."
Source:
http://www.sportsonesource.com/news/spor/spor_article.asp?section=1&Prod=1&id=55271