Posted in Medical Device Business by Brian Buntz on January 8, 2015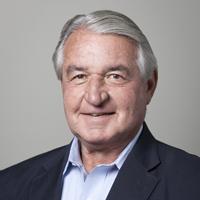 Pete Nicholas, who co-founded Boston Scientific with John Abele in 1979, has announced that he intends to resign from the firm's board of directors in 2017.
Nicholas served as CEO of the company from its founding until 1999.
The company was founded after Nicholas, a businessman, and Abele, a technologist with a physics background, met either while watching their kids play soccer or at a neighborhood dinner party—depending on which story you hear. Nicholas had desire to found a new company while Abele had been working on catheter technology at a company named Medi-Tech. The two decided to create a holding company to acquire that firm, picking the name Boston Scientific.
The firm steadily grew and became a leader in steerable catheters and stents. It went public in 1992. As Boston Magazine puts it, by the mid 1990s, Nicholas had the ambition to make Boston Scientific the biggest medical device company in the world. For a while, that goal seemed to be realistic as the company quickly grew, making Nicholas and Abele wealthy in the process. By 2005, Nicholas was listed in Forbes Magazine's list of "The World's Richest People" at slot #132. He was estimated to be worth $4 billion at that point.
The company's fortunes, however, began to take a turn for the worse after that and its stock, which had been trading as high as $45 per share in 2004 was hovering around $5.50 at the end of 2012. The decline was the result of a number of things, including the ill-fated acquisition of Guidant, patent infringement lawsuits, and regulatory pushback from FDA.
Over the years, Nicholas's involvement at Boston Scientific has gradually decreased, and, as a Forbes article from last year explains, he now keeps busy with projects like philanthropy and venture investing.
Source:
http://www.qmed.com/news/boston-scientific-co-founder-retire-board-directors