Electronics and Optoelectronics System Research Laboratories under the Taiwan government-sponsored Industrial Technology Research Organization (ITRI) is setting up a roll-to-roll production line of flexible OLED lighting panels based on thin-film glass substrates, with equipment and materials supplied by local makers, according to acting general director Wu Chih-I for the laboratories.
The front-end process of the production line is ready and small-volume production with 700 panels a month initially will begin in 2017, Wu said.
Cost for OLED lighting is much higher than that for LED lighting. For example, a 7cm by 7cm OLED lighting panel with luminous efficiency of 70-80lm/W costs NT$1,000-3,000 (US$30.70-92), Wu indicated. However, cost for OLED lighting is expected to decrease along with increasing production scale and yield rate, Wu said.
OLED lighting features natural light, high color rendering, no dazzling and curved-surface design, Wu noted.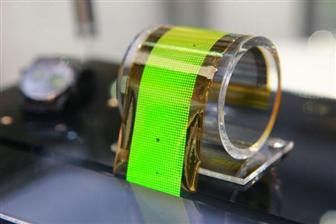 Automakers such as Audi and LED lighting vendor Osram have been promoting application of OLED to automotive exterior lighting. Konica Minolta has started production of flexible OLED panels based on plastic substrates. LG Display will invest up to KRW200 billion (US$167 million) to set up a 5G OLED panel factory in South Korea and start production in first-half 2017.
Household OLED lighting is expected to take off in 2019-2020.
Source:
http://www.digitimes.com/news/a20160412PD202.html