Kia Motors has launched 2017 Niro hybrid utility vehicle at the Chicago Motor Show.
Niro is powered by a 1.6 liter GDI (Gasoline Direct Injection) four-cylinder engine, specifically designed for hybrid applications.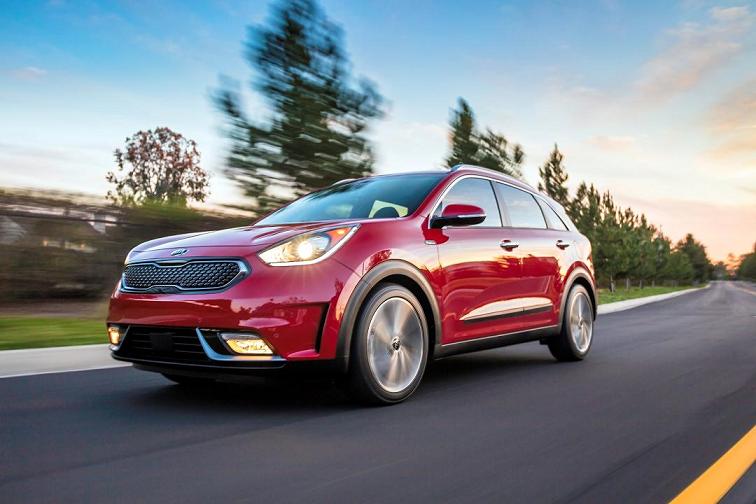 The engine generates 103hp power and marks the first combination Atkinson Cycle, cooled exhaust gas recirculation (EGR), GDI and a long-stroke-narrow-bore specification to improve efficiency.
The engine has a 6-speed dual-clutch transmission which boosts efficiency and offers better driving experience.
The electric motor is a 43hp tractive motor, known as the transmission-mounted electric device (TMED), works in tandem with the gasoline engine to produce a robust 146 horsepower and 195lb/ft of torque.
The electric motor is powered by a 1.56 KWh Lithium ion Polymer battery placed underneath the rear seat.
According to the company, its customers will not have to sacrifice on the design or functional utility in the name of efficiency.
The body of the HUV has also been designed to be light weight. Advanced High Strength Steel for roof rails and aluminum has been used in the construction of hood, tailgate and several suspension elements.
KMA vice president product planning Orth Hedrick said: "The Niro hits the sweet spot by offering the best combination of outstanding mpg, an engaging driving experience, utility, and most importantly, a stunning design that doesn't shout 'hybrid."
"The subcompact CUV market continues to be one of the fastest-growing segments in the world, and the Niro offers a uniquely alluring yet practical package that consumers haven't seen before."
Niro is also fitted with advanced driver assistance and convenience technologies such as Blind Spot Detection with Rear Cross Traffic Alert and Lane Change Assist, Advanced Smart Cruise Control, Lane Departure Warning and Autonomous Emergency Braking.
Image: Kia Motors 2017 Niro HUV. Photo: Courtesy of Kia Motors
Source:
http://greenpowertrain.automotive-business-review.com/news/kia-motors-launches-2017-hybrid-niro-at-chicago-motor-show-120216-4809621