German automaker Diamler has signed an agreement with Finnish car manufacturer, Valmet Automotive to produce additional Mercedes-Benz A-Class compact cars to meet demand for the models.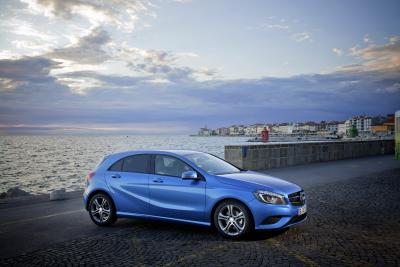 As per the agreement, Valmet will manufacture more than 100,000 units of A-Class vehicles at its Uusikaupunki plant in southwestern part Finland between 2013 and 2016.
Daimler Board of Management member, responsible for Manufacturing and Procurement Mercedes-Benz Cars & Mercedes-Benz Vans, Dr. Wolfgang Bernhard said the company will even switch to three-shift operations in Rastatt this fall.
"The company has received more than 40,000 A-Class orders to date. Market launch will be in mid-September," Bernhard said.
The Rastatt plant's next production will be compact SUV and Kecskemét plant will produce four-door coupe of the new generation of compact cars, according to the automaker.
Daimler is investing EUR400m in 2012 and 2013 at its German powertrain plants in components used for the new compacts.
The company is also planning to produce premium compact cars for the Chinese markets locally.
The new Mercedes-Benz A-Class is powered by engines delivering power ratings ranging from 80 kW to 155 kW (211 hp) and features the radar-supported COLLISION PREVENTION ASSIST system
According to Daimler, the new compact is available for sale in Germany at a starting price of EUR23,978.50.
Source:
http://manufacturing.automotive-business-review.com/news/daimler-signs-contract-with-valmet-to-produce-mercedes-benz-a-class-compacts-250712