US-based flexible liquid packaging firm Liqui-Box has expanded its product portfolio with the addition of a new aseptic filler - Aseptipack - for the low volume aseptic liquid packaging market.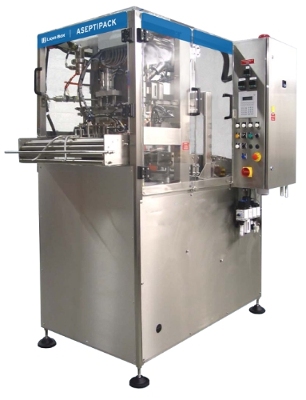 The new aseptic liquid packaging machine, which occupies less place, can be used to pack both low and high acid liquid products ranging from 2 to 20 liters.
Using Aseptipack, food and dairy processors across the world will be able to increase their production output.
Liqui-Box sourcing and equipment vice president Joe Raker said: "We are very excited about the opportunities Aseptipack brings to Liqui-Box. It further enhances our equipment strategy to expand our platform and the demands of the market."
The company recently launched AquaPur film in order to cater to the rising demand from bag-in-box water market.
The film, with an outside layer and an interior contact layer, protects the product without compromising on the natural properties of water.
Liqui-Box specializes in sustainable packaging solutions for quick, fresh and cost-efficient delivery of liquid and semi-liquid products. It also provides product line filling equipment and consumable packaging solutions, such as, film substrates, bags with fitments, and pouches.
The company caters to a range of industries engaged in manufacturing fountain beverage syrup, milkshake mix, coffee drinks, pumpable liquid foods, oils and paints.
Image: Liqui-Box's Aseptipack. Photo: courtesy of PRNewswire / Liqui-Box.
Source:
http://machineryandequipment.packaging-business-review.com/news/liqui-box-launches-new-filler-for-aseptic-liquid-packaging-161215-4754697