Benefit from various countries' promotion on LED lighting products and LED applications in large-sized LCD field, LED Display Screen Industry continues to keep rapid growth in 2009, which becomes key areas of demand expansion. Technological process and LED products'price drop become the important factor of promoting LED industrial development, LED products'wide applications become the industrial development focus. With continuous improvement of users' requirements for LED products' performance, global LED Display Screen Industry is developing to hi-tech direction, major LED vendors actively improving LED products' technology level and deploy corresponding intellectual property strategy. How to produce low-cost, high-quality and full-color LED Products become various countries' LED industrial development in the future. Only the countries and enterprises with core technology could stand on and develop in the competition of LED market.

In the face of new situation, changes and requirements brought by energy-saving, green and environmental-protection policies, CCID Consulting releases 2009-2010 Annual Report on the Development of Global LED Display Screen Industry, which helps the government, vendors, investors and industry insiders grasp more accurately laws governing the industry's development and comb the development track of application value: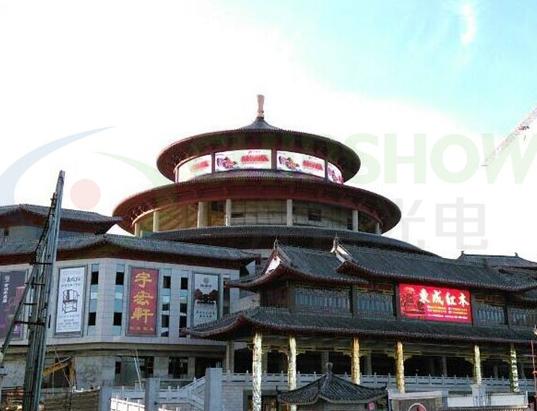 Full and accurate industry research data: On the basis of deep research in the application of LED products, the report depicts changes in the market from the angles of industry structure, product structure, regional competition structure, and clearly identifies development trend.
All-round and in-depth brand competition analysis: It analyzes enterprises from the angles of market segments pattern and competitive strategies, and reviews review the makings of success in the industry.

Scientific and complete forecasts: Through regression modeling and expert verification in major market segments, it conducts correlation analysis with related industry links, to present valuable trend analysis and quantitative forecast result.
Report Framework
Table of Contents
Research Objects
Main Conclusions
Key Findings

A. Overview of the Development of Global LED Display Screen Industry in 2009

I.> Industry Size
II.> Industry Structure
III.> Major Characteristics
IV.> Development Hotspots

B. Overview of the Development of the World's Major Countries' & Regions' LED Display Screen Industry in 2009

I.> USA
II.> Europe
III.> Japan
IV.> South Korea
V.> China Taiwan
VI.> China Mainland
VII.> Assessment of Major Countries' International Competitiveness in the LED Display Screen Industry in 2009

C. Analysis on Competition Situation in World's LED Market in 2009

I.> Market Development Situation
II.> LED for Displays
III.> LED for Lighting and White LED
IV.> LED Products in Backlight Field

D. Assessment of Leading Enterprises in the Global LED Display Screen Industry in 2009

I.> Nichia
II.> ToyodaGosei
III.> Philips Lumileds
IV.> Seoul Semiconductor
V.> OSRAM
VI.> Cree
VII.> GE
VIII> Epistar
IX.> PASSION LED Lighting

E. Analysis on Development Trend of the Global LED Display Screen Industry, 2010-2012

I.> Analysis on Development Factors
II.> Industrial Development Size
III.> Product Structure
IV.> Technology Evolution
V.> Application Prospects
VI.> Regional Migration

F. Recommendation from CCID Consulting

G.(Report Highlights)Enterprises Involved: Nichia, ToyodaGosei, Lumileds, SSC, OSRAM, Cree, Mrled LED etc.
Source:
www.made-in-China.com