LumiFi, a design and technology-centric company enabling people and businesses to unlock the full potential of connected lighting through a lighting control software, has filed for U.S. and international patents. LumiFi is seeking to patent its unique smart lighting algorithm that combines wireless lighting technology from multiple manufacturers and the expertise of award-winning designers to offer preconfigured and customizable lighting moods, transforming hotel, home and workplace environments.
The software enables users to experience fully composed light scenes, based on their mood, with the simple tap of their smartphones, regardless of their technical lighting knowledge. Each light fixture in a space is programmed individually through the LumiFi app, generating a customized lighting experience.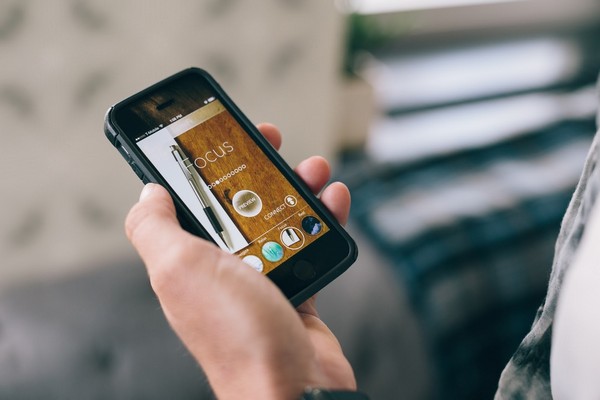 Obtaining this patent will set LumiFi apart as the only smart lighting software to utilize this innovative light scene configuration algorithm. It is used to establish a concrete method for set-up, pre-configuration, and management of mood-enhancing light scenes. Currently, other lighting systems require the knowledge of industry experts to individually configure and customize a lighting scene from scratch. This is a manual, time consuming process that the patent seeks to automate.
"Unlike other lighting control apps, LumiFi is entirely automated," said Beatrice Witzgall, founder and CEO of LumiFi. "Before LumiFi, installing and configuring, say, 40 lights or the newly available LED smart bulbs in three rooms would take a professional installer hours to arrange. Because of our streamlined, automated system, pre-configured lighting now only takes minutes to install and compose into light scenes, and it can be done by anyone."
LumiFi's software incorporates various lamp properties such as fixture and illumination type and analyzes the wattage, lumen output and color temperature for each individual light in a specific space. Taking all that into consideration, the software algorithm then assigns different lighting attributes such as color value, color change, brightness and on/off switching to each fixture to create a cohesive and meaningful lighting experience.
The software currently functions with Wifi enabled LED lighting. When establishing mood scenes, the software, in future additions, will also consider fixture characteristics including mounting location, room type, room size, room color, daylight, furniture, finishes and windows as well as the demographic information of a user.
Once wireless-enabled hardware is installed in a space, users can employ LumiFi to select a pre-programmed mood setting, which includes selections such as "energize," "lounge," "romance" or "party". The software sets up the room's lighting fixtures to correspond with the mood scene selection. Because of its streamlined design, all of the lights within the room will simultaneously transition from one mood scene to another at the control of the user through the app.
Mood scenes can be pre-scheduled, customized and implemented by a hierarchy of users through one account with profile sharing capabilities. In the future, the patent will also allow the app to be able to recognize when users are not within the designated space, turning off the lights and promoting energy efficiency.
Pending patent granting, LumiFi is preparing to launch its Pro version on the iOS platform, which will offer a new set of features including an added timer, scheduling, multi-room capabilities, and unlimited bulb and gateway control, for Philips Hue and TCP bulbs and a quick assign setting for applying equal lighting properties to all bulbs during commissioning.
The LumiFi app is available for free download in the Apple App Store. Hospitality users also have the option of downloading the app from the Android Play Store.
Source:
http://www.ledinside.com/news/2015/8/lumifi_files_patent_for_smart_lighting_control_software