The Taiwan government, in line with energy saving and reduction in carbon emission policies, aims to install 200,000 low-voltage (110V) smart power meters in 2017, one million units in 2020 and three million units in 2024, according to the Ministry of Economic Affairs.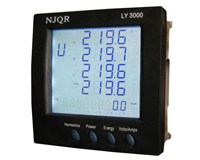 State-run Taiwan Power Company (Taipower) has completed installation of 24,000 high-voltage smart power meters at the premises of high-volume users, but has been less active in promoting installation of low-voltage meters mainly because there are about 13 million low-voltage sites and the roll out is much less cost effective. So far, Taipower has installed only 10,392 low-voltage smart meters.
Taipower has to bear the costs of procuring meters, setting up control centers, and setting up wireless communications infrastructure. Procurement costs for a smart power meter is expected to decrease from NT$6,500 (US$206) at present to NT$4,500 if volumes increase to one million units. In addition, the Ministry of Transportation and Communications and the National Communications Commission have consented to appropriate dedicated frequency bands for wireless communications between smart power meters and Taipower's control centers.
Based on Taipower's evaluation, low-voltage smart power meters are cost-effective for users consuming at least 1,000-1,500kWh a month.
Source:
http://www.digitimes.com/news/a20160923PD202.html