Frozen food manufacturer in Spain, Maheso has introduced two new packaging versions for Pop Nuggets.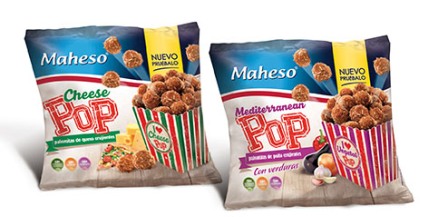 The new versions have been printed by Inplacsa with the Comexi OFFSET Ci8 printing machine designed by Comexi Group.
The new packaging is said to be designed without the use of solvents that avoid emissions of volatile compounds to the atmosphere, according to Comexi.
For the production of the new packaging, Maheso has decided to change its exising carton to a new format of flexible material.
With less costs, compared with photopolymers or engraved cylinders used in traditional flexo and rotogravure technologies, the offset technology is characterised by the use of lithographic plates.
The Comexi OFFSET CI8 printing machine links the advantages of offset variable length as well as flexo central impression drum printing in one press for flexible packaging and labels.
Image: Maheso's Pop Nuggets in two new packaging versions. Photo: Courtesy of Comexi Group Industries
Source:
http://sustainablepackaging.packaging-business-review.com/news/maheso-to-showcase-pop-nuggets-in-new-packaging-030414-4208128