Chicago-based healthcare and food industries packaging supplier Rollprint Packaging Products has added a second high-barrier structure to its Exponent film family, Exponent 2.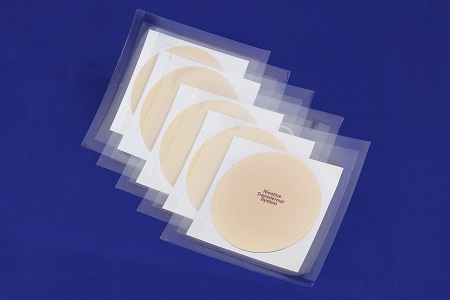 Featuring a combination of Rollprint's ClearFoil, a barrier-coated polyester and a coextruded non-crystalline polyester sealant, this new product will be used for packaging pharmaceutical and other chemically-sensitive applications which need exceptional barrier and clarity.
Exponent 2 provides a chemically neutral, ultra-high oxygen and water vapor barrier with chemical resistance and will be primarily used in pre-made or inline pouching, lidding and flow wrap applications.
Rollprint sales and marketing vice-president Dwane Hahn said: "With Ineos' recent announcement that it is exiting the Barex® acrylonitrile-methyl acrylate copolymer business, we wanted to let the industry know immediately that there is an alternative clear, high-barrier structure. In fact, Exponent 2 offers improved sealing characteristics over Barex due to easier-to-create hermetic seals and improved line speeds."
Exponent 2 features reduced number of layers and gauge in comparison to traditional foil-based high-barrier structures. This helps in reducing costs and creating a better environmental profile for many pharmaceutical products.
Owing to its high-barrier and clarity properties, the product is a good replacement for glass vials that poses the problems of both costs and breakage to manufacturers.
"We have engineered the Exponent family of films to meet performance requirements for pharma and other chemically-sensitive products, but use less material to help manufacturers meet their cost objectives. We also wanted to offer clarity attributes not possible with foil-based structures and give companies an alternative to glass vials," added Hahn.
Rollprint hopes that the product will be used in packaging patch, e-cigarette and products from the diagnostics markets. Apart from that, it is also well suited to be used for single-dose delivery systems and cosmetic applications owing to its high surface-to-volume ratio and unique barrier properties.
Exponent 2 may also be used for flexible packaging for the wine and spirits segment because of its outstanding organoleptic characteristics.
Image: Rollprint Packaging Products' Exponent 2. Photo: courtesy of Rollprint Packaging Products.
Source:
http://www.packaging-business-review.com/news/rollprint-packaging-launches-exponent-2-for-pharmaceutical-applications-031114-4424678