Mizuno USA, a leader in sports footwear, apparel and equipment, promoted Mark M. O'Brien from vice president of brand management & marketing to a newly created position of Chief Operating Officer.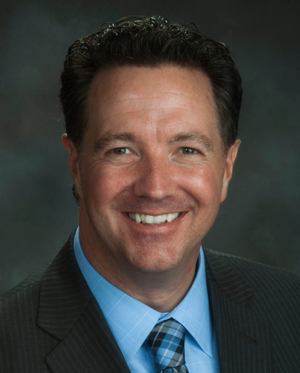 O'Brien will lead business strategy for Mizuno USA, including oversight of brand, product and sales management. O'Brien will continue to report directly to Bob Puccini, president, Mizuno USA, Inc. and director of Mizuno Corporation.
"Since joining Mizuno in June of 2015, Mark has proven his leadership and business acumen, as a result of his 20 years of experience in both classical and entrepreneurial settings," said Puccini. "Mark's insight and skill in navigating the complexities of the sporting goods marketplace will lead us to effectively compete in a marketing intensive and increasingly competitive consumer products environment. Moreover, Mark's deeply rooted love of the Mizuno brand, combined with his heart, spirit and challenger mentality, made him the perfect match for this challenge and new position."
To meet the needs as a multi category specialty brand, the new leadership structure aligns brand, product and sales groups under central leadership led by O'Brien, and introduces a new VP of Product & Sales for each specialty division, all reporting into the Chief Operating Officer.
"Mizuno is unwavering in its commitment to sports and the athletes we serve, as evidenced by its 110-year history," said O'Brien. "It is truly an honor to be entrusted to build upon this legacy to drive the brand and business forward. As a challenger brand in a competitive market, it is critical the business responds and reacts quickly to consumer and customer needs. Mizuno is engrained in the heart of millions of athletes across the U.S. and abroad, and I am excited to lead the team and organization to reach and endear millions more."
Source:
http://www.sportsonesource.com/news/spor/spor_article.asp?section=1&Prod=1&id=60433