Recently QSTECH completed the indoor LED display project in Australia. This project adopted QSTECH Zeus P6mm full color LED display product. It is installed in Sydney Train Station for the advertisement company APN which is very popular and strong in Australia.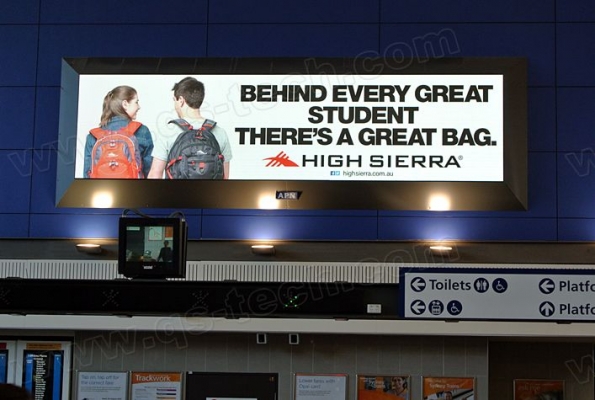 This indoor full color LED Display is installed over the entrance of the platforms and used for playing commercial advertising information, it adopts Nichia LED and has wide viewing angle that's easily for passengers to watch. The QSTECH Zeus LED display has very friendly maintenance mode, it supports front service. The client replied they're satisfied with the display effect of QSTECH products and also provide valuable suggestions.
About QSTECH
Since its establishment in 1992, QSTECH is sustainably engaging in LED display technology researching, manufacturing, sales, and system integration. It is the company with longest history and most experiences in China LED display field; and holds the most patents related to LED displays in China.
As the pioneer of China LED display field, the first outdoor full color LED display in China was made by QSTECH in 1996. QS-TECH is the sole sponsor of led displays for 2005 East Asia Games in Macao. In 2008, QSTech led displays were successfully installed for Beijing Olympic Games, which include National Stadium, Beijing subway, Beijing meteorological forecasting display system, volleyball gym and Beijing traffic management system. Until now, People from more than 50 countries could attain sports, traffic, commercial and other needed information through tens of thousands of QSTECH display all over the world.
Source:
http://www.led-search.com/news-view-2270.html