Are you seeking for jewelry manufacturers in China? How much do you know about China jewelry manufacturing?
Firstly, we introduce the most biggest jewelries industrial belt - Wuzhou, Guangxi Province, China to you.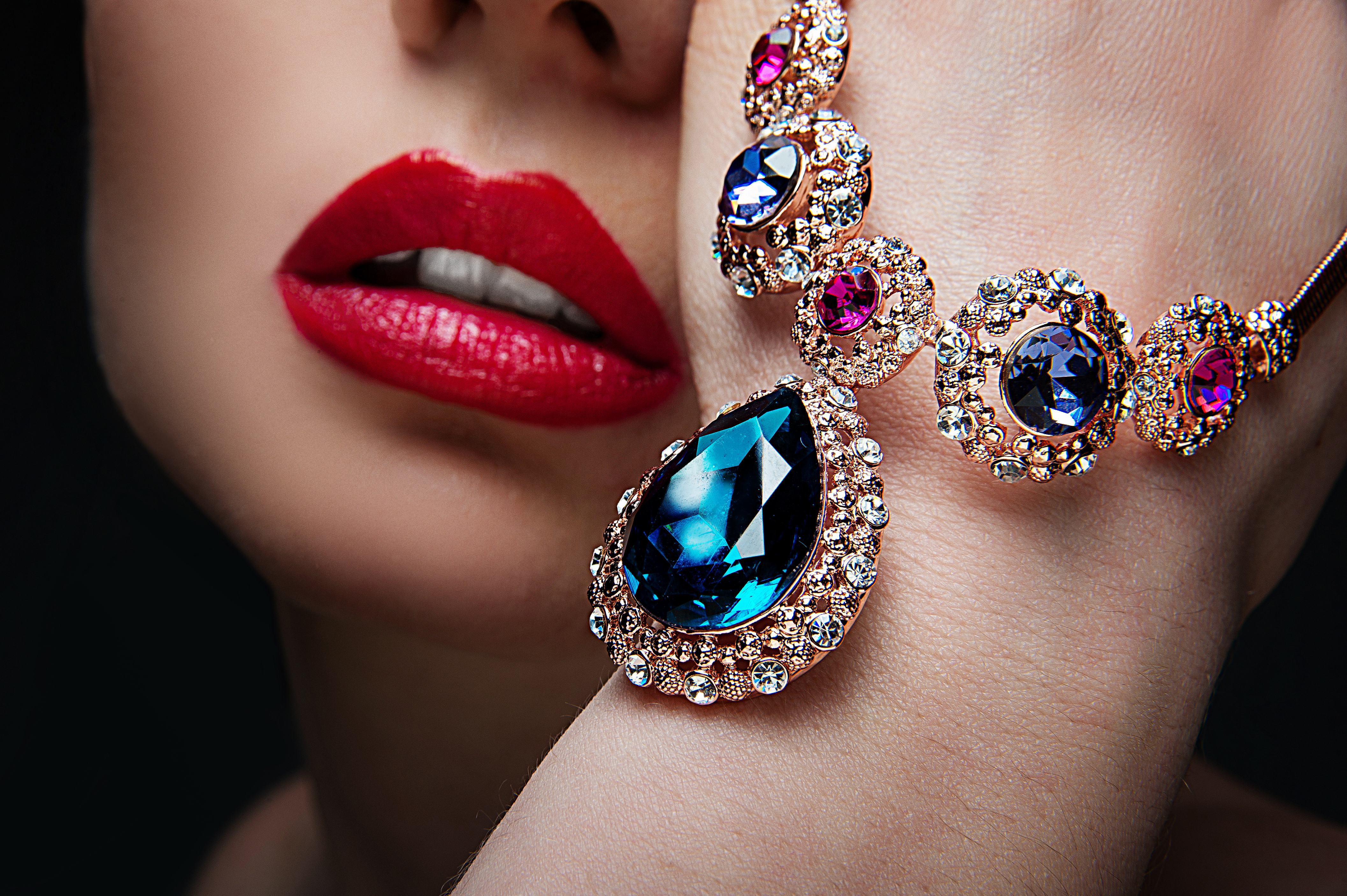 Wuzhou is known as diamond capital of the world. Beautiful women take big sacks to come to purchase. At present, wuzhou is the most largest artificial diamond processing and trading distribution centre of the world. Its annual yeild occupies 80% of China jewelry yeild while 70% of the world's jewelry yeild. Here forms a line of material supply, processing, cutting, grinding, inlay, equipment maintenance, marketing and talents storage.
We have attended the exhibition of wuzhou diamond festival last year, having visited jewelry exhibits. Those exhibits are not only having unique design and sophisticated craftsmanship, they are also have thousands of hundreds of varieties of jewelries. We are dazed by window displays dripping with diamonds. For the cost effective and high quality, ladies don't want to move their steps. We have seen many businessmen or women use big sacks to purchase jewelry. The spot is amazing.
Here, we list 5 leading jewelry manufacturers, covering from jewelry with 925 Sterling silver, brass, gold inlayed with diamond and so on.
We also introduce why we list these manufacturers? They have perfect inspection and SGS certified so that you can save time to search and compare manufacturers among the internet market.
What do I need to prepare before contacting these suppliers?
Buy customized designed jewelry or the standard one provided by manufacturers.
If want to buy customized designed jewelry, you need to provide:
Design drawings
Which material you want to use.
If want to buy the standard designed jewelry, visit manufacturer's showroom website and make inquiry under each one you are satisfied with.
1,
Shenzhen Oumeide Technology Development Co., Ltd.
Shenzhen Oumeide Technology Development Co., Ltd is a reliable OEM jewelry manufacturer, establishing in 2006. Their team members have been in the jewelry related industry for over 20 years. There are 100 skillful employees in the factory, Shenzhen, China. Workshop has over 1200 square meters, equiped with advanced machines.
The produt line of Oumeide is titanium jewelry, 316L stainless steel jewelry, tungsten jewelry, brass jewelry, 925 sterling silver etc.
Different materials of jewelry will have a different look and touch.
They strive to manufacture love jewelry and ring. Clients will feel the love after wear the product. Advanced facilities, leading equipments, skillful techniques and excellent management makes high quality jewelry at factory price. Their aim is to make perfect jewelry for customers.
Their main prducts are: Wedding Rings , Brass Rings , Stainless Steel Rings and etc.
2,
YSY FASHION JEWELRY CO., LTD.
YSY JEWELRY Co., Ltd who is located in the centre of Shenzhen, Guangdong Province established in 1999. This company has advanced equipments for manufacturing silver, brass and alley jewelry. There are thousands of kinds of fashionable jewelry available for customers to choose. They have experienced and professional designers to design and excellent craftsmen to test jewelry. This company also accepts customized requirements, you need to provide sample or drawing picture. They would respect customers' intellectual property, copyright and relevant important information. Products from this company is popular in USA, France, Germany, Italy, Australia, MID-east, etc.
Their main products are: Silver & Copper Jewelry , Earrings , Pendant and etc.
3,
YLY JEWELRY CO., LTD.
YLY JEWELRY Co., Ltd who was established in 1999 has two production bases. The first production base is located in Meilong Town, Guangdong Province. The second production base is established in Wuzhou, Guangxi Province. YLY JEWELRY Co., Ltd is now one of the largest enterprises in China, developing and manufacturing silver and brass jewelry with 19 years rich experience. They accept customized jewelry design. YLY not only has more than fifty researchers, technicians and managing talents, they also import the world-advanced production and processing equipment from Japan and Italy.
Their main products are: Ring , Pendant , Earring and etc.
4,
Bruico Co., Limited
Bruico Jewelry, established in 2015, is a professional manufacturer specializing in producing jewelry with 925 silver, gold inlayed with diamond. This company occupies area of 500 square meters in Shenzhen, China. They have 55 employees. Designers always have great ideas, sales always reply customers in time. They have printing machines, polishing machines, CNC machines and machines for rhodium to produce fine products. Their principle is to make fancy jewelry in high quality. Thus, the quality check is very strict at each step. This company has a good reputation at home and abroad.
Their main products are: Fine Silver/Gold Jewelry , Wedding/Fashion Rings , Fancy Earrings and etc.
5,
Guangdong Xuping Jewelry Co., Ltd.
Xuping Jewelry, founded in 1991, is a good partner with Swarovski who is one of the top ten brands in the world jewelry industry. This company purchases materials from Wuzhou. Xuping Jewelry has a leading position in this industry. This company has its design, and has processing cooperation factories in Guangzhou, Guangxi, Zhejiang and Korea. It also has cooperation enterprises in Korea, Vietnam, India, Thailand, Brazil, Italy and Germany. It produces thousands of hundreds of varieties of jewelries and accessories annually.
Raw materials and electroplating raw materials are both certified by SGS. Xuping Jewelry has more than 3, 000 employees, who is one of the most famous and largest fashion jewelry enterprises in China and the world.
Their main products are: Fashion Jewelry Set , Cubic Zirconia Ring , Women Fashion Earring and etc.
After read this article, you must know how to choose the right jewelry manufacturer and know the jewelry industry in China.
Source:
www.made-in-china.com