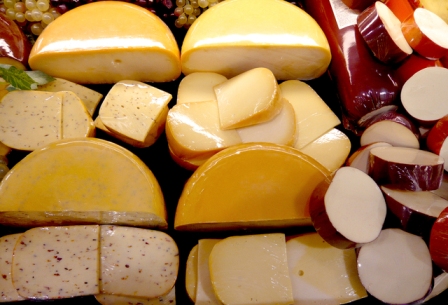 Researchers from the US Department of Agriculture are developing a packaging film made of milk proteins.
The researchers presented their work at the 252nd National Meeting & Exposition of the American Chemical Society (ACS).
Researchers have developed a new film to replace plastic wraps, in addition to reducing non-recyclable and non-biodegradable waste.
The casein-based films, which are biodegradable, sustainable and edible, can effectively keep oxygen away from food compared to plastics.
The milk-based packaging features smaller pores compared against edible packaging varieties that are made by using starch.
Researchers have integrated citrus pectin into casein to create enhanced packaging film that can withstand humidity and high temperatures. They have first tested the casein-based film as a packaging for blocks of cheese.
The casein coating can also be sprayed onto food such as cereal flakes or bars, in addition to being used as plastic pouches and wraps.
The study's leader Peggy Tomasula said: "The protein-based films are powerful oxygen blockers that help prevent food spoliage. When used in packaging, they could prevent food waste during distribution along the food chain,"
The study's co-leader Laetitia Bonnaillie said: "We are currently testing applications such as single-serve, edible food wrappers. For instance, individually wrapped cheese sticks use a large proportion of plastic—we would like to fix that."
Bonnaillie also said that the group is currently creating prototype film samples for a small firm in Texas.
Source:
http://foodproducts.packaging-business-review.com/news/us-researchers-develop-new-casein-based-packaging-film-220816-4984875