Italian company Fulgar, world leader in the production of nylon and covered yarns, has changed to a more contemporary and representative image to draw attention to the raw material - Fulgar Italian yarn - from which a wide range of fabrics are developed.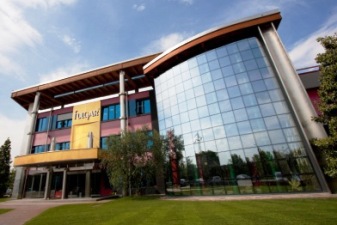 In a statement, Fulgar said the new image is part of its global approach to raise awareness of its glittering history in the textile world. The nylon and covered yarns the company produces are used in a wide range of sectors and for a variety of fabrics, from hosiery to circular knits, lingerie, beachwear and sportswear. These invisible yet crucial ingredients place Fulgar right at the origins of the great successes achieved by the world's fashion textiles.
Fulgar's philosophy is based on the key concepts of research, innovation, quality and sustainability – the fundamental themes that have led its Italian yarns to be admired and recognised throughout the world, the statement said.
This awareness has given rise to a constant commitment to the design of special, high-performance products, intelligent fibres developed on the basis of specific requirements and specific market segments.
Nanofibra, Q-Skin, Q-Nova and High Tenacity are just some of the specialities developed by Fulgar. Their unique performance allows manufacturers to make a real difference and gives the yarn a special added value. One of the most revolutionary products currently on the market is Q-Nova, a polyamide 6.6 microfibre made from 99 per cent recycled materials, demonstrating once again Fulgar's commitment to a green planet.
Its environmental awareness, constant emphasis on innovation and guarantee of high quality and service make Fulgar a cutting edge, forward-looking company, a valuable and reliable partner for the entire textile supply chain - not only for the large global fashion brands, but also for leading textile innovators like the American giant Invista, owner of the Lycra fibre brand, which has chosen Fulgar as exclusive distributor for Europe and Turkey, the statement said.
Source:
http://www.fibre2fashion.com/news/textile-news/newsdetails.aspx?news_id=171939