Pan-European investment firm Aurelius Group has purchased UK-based compounder and recycler of post-use rigid plastics Regain Polymers Holdings.
Previously owned by Chamonix Private Equity, Regain provides plastic recycling services to automotive, environmental, horticultural, packaging and construction sectors.
Regain Polymers, which was originally a recycler of post-consumer polystyrene products, now processes high density polythylene (HDPE), polypropylene (PP), talc-filled polypropylene (PPT) and polystyrene (PS) polymers.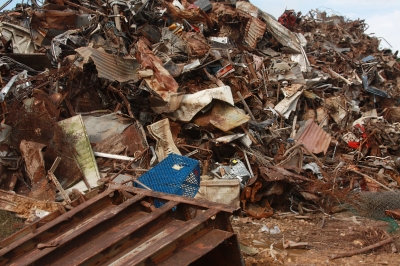 The company operates from Allerton Bywater, Yorkshire, and has a workforce of 100 people. It posted 31million pound in turnover in 2014.
Aurelius Group board member Gert Purkert said: "We are very pleased to be announcing this deal which adds a further plastics recycling business to our portfolio. This positive partnership between Aurelius and Regain will create a strong commercial platform to support the company's current operations and longer-term strategic development.
Spread across seven extrusion lines, Regain Polymers' compounding capacity currently stands at 46,000t a year. It operates two wash plants and a material preparation facility, both of them engaged in removing contaminants, paper, metal and dirt, with an annual capacity of 28,000t.
Aurelius UK managing director Tristan Nagler said: "We look forward to working with the Regain management team to further develop the company's market leading offering to take advantage of the growing demand for recycled content in plastics applications from retailers, brand owners and automotive OEMs looking to reduce the carbon impact of packaging and products."
Aurelius purchased Smurfit Kappa's solid board and graphic board operations in the Netherlands, Belgium and the UK in April.
In December 2014, the investment firm acquired recyclable materials reprocessor ECOPlastics.
Hemswell-based ECOPlastics had plastic reprocessing plants, with a potential for sorting 150,000 tons of mixed bottles a year and accounts for 35% of the total bottle collection in the UK.
Source:
http://recyclable.packaging-business-review.com/news/aurelius-buys-plastic-recycler-regain-polymers-140715-4622020