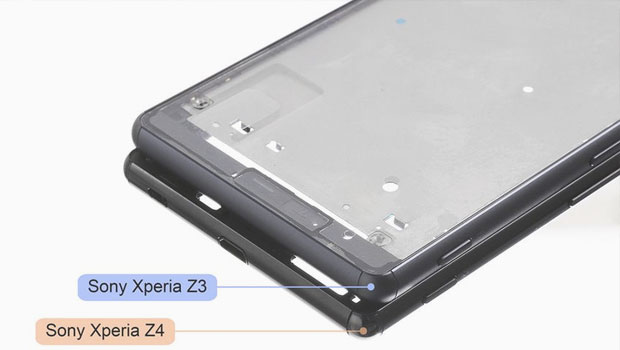 Having failed to make an appearance at MWC 2015 last week, the Xperia Z4 has since been the subject of multiple leaks, with latest insight claiming users will have to make do with limited internal storage.
As with both of its aforementioned rivals, it appears the Z4 will sacrifice microSD expansion in order to adopt a slimmer, unibody design.
Based on teased images seen by PhoneArena, it appears that the Z4 will line up a full 1mm slimmer than its predecessor, the Sony Xperia Z3, with a 6.3mm thick form.
Despite ditching expandable memory, at present it is unclear what internal storage options Sony will bestow its next flagship phone with.
Early this week we saw the Galaxy S6 trade in microSD expansion in favour of launching in 32GB, 64GB and 128GB guises.
Source:
http://www.trustedreviews.com/news/sony-xperia-z4-could-omit-microsd-expansion