The Indian and Vietnamese textile and apparel industries are more complementary than competing in nature, and so cooperation would benefit both countries, the Synthetic and Rayon Textiles Export Promotion Council of India (SRTEPC) has said.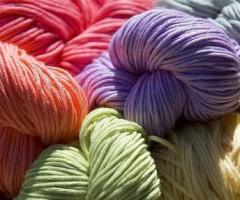 "India is capable of supplying textiles in both small and big lots, with the quality of products as desired by the buyers, and our prices are competitive. India is not a competitor to Vietnam but a collaborator, and optimising the synergies will create a win-win situation for both countries," the Vietnamese media quoted Srijib Roy, SRTEPC's director as saying.

Vietnam is heavily dependent on other countries, mostly China, for its textile inputs. Both India and Vietnam could benefit by co-operation – the former would get a new market and the latter could diversify its source of materials.

The country had imported more than $440 million worth of textile products from India during the financial year ending March 2014, with the main items being polyester viscose and synthetic fabric, polyester wool fabric, and polyester filament yarn.

India's exports of man-made fibre to Vietnam went up from $36 million in 2009 to $89.09 million last year, an increase of 146 per cent.

Vietnam also imports cotton from India. In 2014, cotton imports from India were valued at $266.170 million, accounting for 18.5 per cent of $1.443 billion worth of cotton imported by the Southeast Asian nation.

Vinod K Ladia, the SRTEPC's former chairman, said India could also provide a huge market for Vietnamese garments with its population of more than 1.2 billion.

India was considering building its first textile industrial park near HCM City to manufacture feedstock for Vietnamese garment producers as well as textile products that Vietnam did not produce, he said.

As part of its efforts to promote cooperation with Vietnamese firms, the SRTEPC planned to organise the Indian Textile Exhibition at the Tan Binh Exhibition and Convention Centre from April 9 to 12, Roy said.
Source:
http://www.fibre2fashion.com/news/textile-news/newsdetails.aspx?news_id=171676