These days, "the Christmas retail rush" is a Christmas wish more than a certainty for retailers. You've probably already noticed that it's tough out there. Sure, consumers are more receptive to the idea of spending in December. But where? And from whom?
Many brands ignore Christmas packaging altogether. Milk doesn't have a season. And soft drink and mixers rely on discounting to say, "Pick me". Brekky is brekky, but Weet-Bix is making much of the post Chrissy cricket season to amp up its popularity, with a limited edition cricket themed pack and competition exclusive to Woolworths that real life events may have messed up.
Chris' dips has boosted its range with the launch of Heritage Dips in fridge to table, terracotta tubs that it imports directly from Europe. It's a nice, practical idea. And Taylors wines has added a temperature sensitive indicator on the back labels of its Sauvignon Blanc so the wine may be drunk at the ideal temperature.
But PKN wanted to know what Christmas packaging is doing its job best this year. When shopping centres are abuzz with colours and shapes and noise and people and gift packs...what cuts through the clutter and makes you want it?
So we sent contributing editor, Candide McDonald, to one shopping centre, on one day, with one brief: "What caught your eye?"
Here are the results:
1. Benefit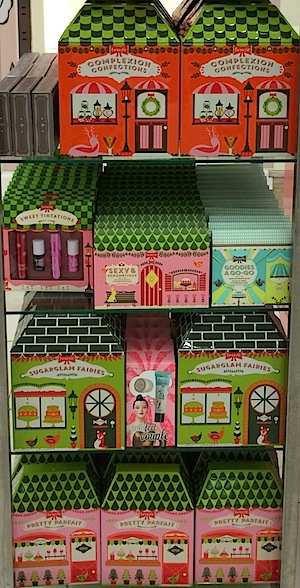 L'Occitane came a close second, but Benefit - whose everyday packaging is also a standout in a category that works hard to lure 365 days a year - went the extra mile. It's Christmas boxes were more than bright and beautiful. They remind you of gingerbread houses in shape and advent calendars in design. A trompe l'oeil triumph.
2. Peter Alexander
Peter Alexander is the trompe l'oeil packaging expert. It relies on clever disguises to make undies as gifts apppealing, so its inclusion was a difficult decision. Its Christmas cracker packaging isn't exactly outside the square for the brand. And it has done bonbons before. But, the brand's big baskets of Christmas bonbons caught our eye. A rule is a rule.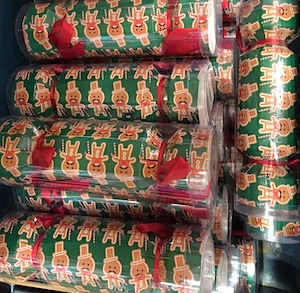 3. Veuve Cliquot
A bottle of Veuve in a leather-look 'designer' bag. There was not a moment's hesitation about its inclusion.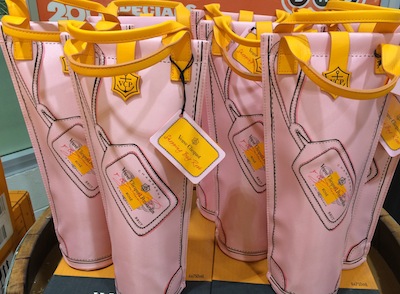 4. Cadbury
Would you give a block of Cadbury as a present? You might if it was tucked inside a gift card. These Cadbury cards are being sold in liquor shops. That's even more clever.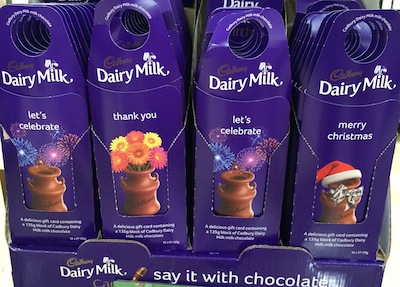 5. Evans & Tate
Look at me wine labels everywhere, but this Evans & Tate packaging caught the eye of one liquor retailer, who used the wine's pretty cartons and label designs - and its own country chic flooring - to create an unusually feminine display that caught our eye.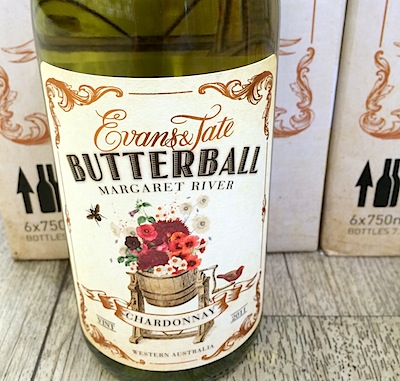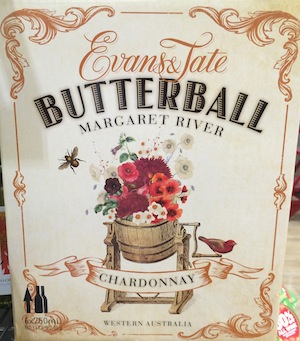 Source:
http://www.packagingnews.com.au/news/christmas-packaging-what-caught-our-eye