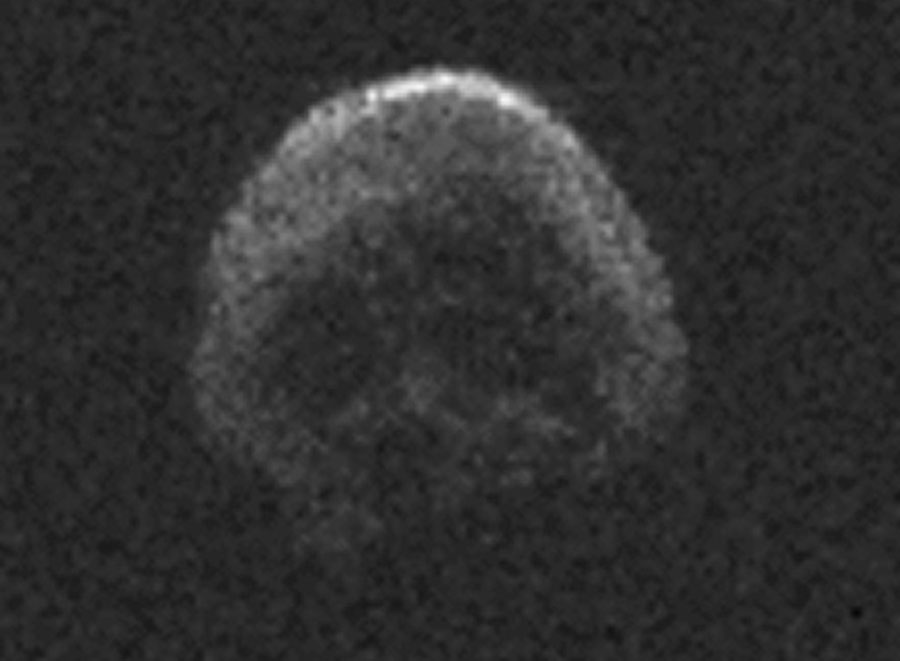 NASA released radar images of a large asteroid that made a relatively close approach to Earth on Saturday.
Scientists said the flyby provided one of the best opportunities in years to gather data about a passing space rock.
NASA Jet Propulsion Laboratory scientist Marina Brozovic introduced their research program.
"We are going to study it with optical, infrared and radar wave lengths. This is the Goldstone Solar System Radar located in Mojave desert California, so imagine that the radar is a very large flash light. But instead of transmitting visible light, we're transmitting microwaves and these microwaves are bouncing off the asteroid and we are receiving it back."
NASA scientists used giant, Earth-based radio telescopes to bounce radar signals off the asteroid as it flew past Earth at 35 kilometers per second.
The radar images show portions of the surface not seen previously, revealing features that might be boulders and ridges.
The asteroid, known as 2015 TB145, estimated to be about 400 meters in diameter, came within about 480-thousand kilometers of Earth, farther away than the moon but relatively close by cosmic measures.
Source:
http://english.cri.cn/12394/2015/11/04/2743s902554.htm