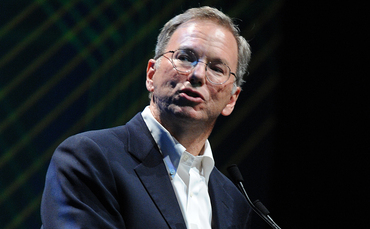 Google chairman Eric Schmidt has stated his firm would pay more taxes if future changes to British tax law required it to do so.
Schmidt also told BBC Radio 4 that he is "perplexed" by the ongoing corporate tax debate, which includes reports that between 2006 and 2011 the web giant paid just £10m in taxes, despite revenues of almost £12bn. Google claims all of its sales are conducted through its office in Dublin, so it isn't required to pay tax on sales in the UK.
"What we are doing is legal. I'm rather perplexed by this debate, which has been going in the UK for quite some time, because I view taxes as not optional. I view that you should pay the taxes that are legally required," said Schmidt.
"If the British system changes the tax laws then we will comply. If the taxes go up we will pay more, if they go down we will pay less. That is a political decision for the democracy that is the UK," he added.
Parliament's Public Accounts Committee recently slammed Google, accusing the firm of "unethical" tax arrangements and employing sales staff in the UK, despite denials of doing so.
Last week, Labour leader Ed Miliband used Google's own Big Tent event to demand the firm pay more UK taxes.
Source:
http://www.computing.co.uk/ctg/news/2270774/google-will-pay-higher-taxes-if-laws-changed-says-schmidt#comment_form