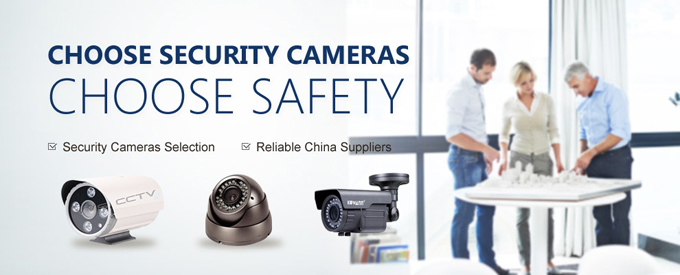 In recent years, with the rapid development of video surveillance,security cameras made in China with a high quality and good effects have been widely favored by the users and influenced by foreign counterparts attention. After several years of fast growth, driven by the mainstream manufacturers' innovation and active, China has become a force can not be ignored in the world's security cameras industry.
China's security camera manufacturers are mainly concentrated in Shenzhen,Fuzhou, Shamen,Quanzhou,Changchun,Lanzhou,Henan and other places. Currently, the security camera production in Fujian accounted for 70% of national security camera market,becoming an important production base of China's surveillance camera industry.As the capital of security, Shenzhen has developed rapidly in security camera and many strong and innovative security camera manufacturers have emerged here.
To help you find satisfactory security cameras,made-in-china.com is showing you a special topic named" CHOOSE SECURITY CAMERAS CHOOSE SAFETY". You can find IP Camera, IR Camera and CCTV Camera in High Speed Dome Camera, Dome Camera and Box Camera category.



Opportunity seldom knocks twice, and quickly click on the following links to get more chance! CHOOSE SECURITY CAMERAS CHOOSE SAFETY
Source:
Made-in-China.com