Britain's MPs have voted in favour of the introduction of plain standardised cigarette packaging from May 2016.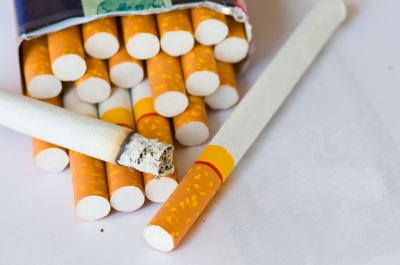 Once implemented, England will be the third country to introduce such a law after Australia and Ireland.
While this vote applies only to England, other regions have shown eagerness to similar legislation.
The decision for introducing plain packaging was voted in favour of by a majority of 254 votes.
The new legislation will require all cigarettes packaging in England to be uniform in size, shape and design, with the front displaying only the brand name and graphic health-warning images. A dark colour such as olive green will be favoured for the packaging.
The decision has led to the country's $29bn tobacco industry issue threats of legal action, reported Reuters.
While British American Tobacco said it anticipated launching a legal challenge within 30 days of the legislation's final approval, Imperial Tobacco Group said that if the measure became law the firm would be "left with no choice but to defend our legal rights in court".
Japan Tobacco International said it might challenge the legislation and Philip Morris International said it was prepared to seek compensation.
Public Health Minister Jane Ellison said in a statement: "We want all children in our country to grow up free from the burden of disease that tobacco brings."
The proposal will still need to be debated and passed by the upper house of parliament before becoming law.
The Guardian quoted the chief executive of Cancer Research UK Harpal Kumar as saying: "During the last three years we've seen the evidence grow about the impact of tobacco packaging. Strong support for removing the slick marketing of today's packs has increased among the public and across the political spectrum.
"There are around 100,000 people who die from tobacco in the UK every year. Standard packs will help reduce the number of lives blighted by this lethal product and help us move towards a tobacco-free generation."
Image: UK, like Australia and Ireland has voted in favour of plain packaging for cigarettes. Photo: courtesy of hinnamsaisuy/freedigitalphotos.net.
Source:
http://www.packaging-business-review.com/news/british-mps-vote-in-favour-of-plain-cigarette-packaging-120315-4530515