Philips Lighting CEO Eric Rondolat recently met with India Prime Minister Narendra Modi during the biannual "key market visit" to discuss smart cities, smart lighting and solar lighting opportunities in Indian metropolitans, reported LiveMint.
According to Ronodolat the main purpose of the visit and subjects discussed included smart lighting of landmarks in cities, as well as solar LED lighting in both urban rural areas. Smart cities was also a subject the two touched upon, Prakash Path Yojana and Make in India initiatives.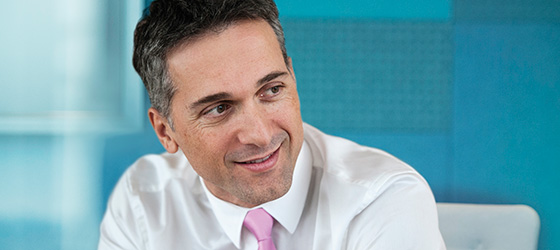 Up to 90% of Philips Lighting products in the Indian market are made domestically, said Ronodolat. The country also serves as an export channel to 24 countries, and the company manufactures and designs in India. The company also has two large factories in Baroda and Mohali. The Baroda factory is the largest in the world, and Mohali is also one of the biggest factories out there. The two companies have some 8,500 people and both factories are making LEDs.
Smart lighting, connected streetlights, and indoor retail lighting positions are viewed by Ronodolat as upcoming technologies in LEDs. Philips Lighting intends to launch Philips Hue LED bulbs in the Indian market within the following week.
The Indian market is now one of Philips Lighting's top five global markets. The company has largely invested in LED technology in these factories, including heavily in R&D facilities including two global R&D centers. Additionally, the company is working closely with the Indian government on the Prakesh Path projects, and introducing its lighting products to meet local demands. So far the company has been awarded 15 million lamps under the initiative.
The vision of Prakesh Path is to make LED solutions viable and available across the board to homes, buildings and cities. If 100% of India's lights are converted to LEDs it would save the country 20,000 megawatts of power, which is exactly the country's peak power deficit.
Ronodolat is optimistic that lighting poverty could be ended by 2020. The lack of usage of LED is viewed by Ronodolat as more of a political issue rather than an economic issue. Kerosene, wood or candles could cost up to $ 50, but low income families would prefer buying these products over a solar LED lantern that would cost only $ 20.
Some of the poorest lighting countries include Africa and India. In India 400 million people are living off the grid, which is why solar projects are doing very well. "Not having light deprives that part of the community equal opportunities of development," said Ronodolat.
Source:
http://www.ledinside.com/news/2015/9/philips_lighting_ceo_speaks_about_led_business_opportunities_in_india