Bosch Packaging Technology has introduced a new semi-automated, modular laboratory device, FHM 1000 series, for liquid pharmaceutical filling operations.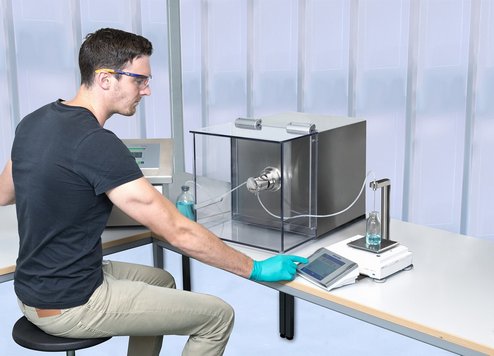 The company's latest development is suited for pharmacists and for the application in laboratories and early clinical trials. Its filling parameters can be scaled-up to production systems.
Bosch Packaging Crailsheim site manager Joachim Brenner said "Our goal is to offer our customers compact and modular laboratory filling systems that support their everyday working processes."
The FHM series facilitates the design of experiments (DoE) for customers and its recording parameters makes it possible to determine cause-effect relationships between influencing factors and target variables by involving customers' experience.
The laboratory device series comprises four different modules including the Human Machine Interface (HMI), the filling module, the weighing module and the needle movement.
All automatic processes are operated from the HMI. The filling process with its filling needle movement and in-process control (IPC) weighing are parameterized through the interface.
There are further plans for the integration of a closing module, enabling packaging to be equipped with different types of stoppers.
According to Bosch, a protective housing for both the filling module and the needle movement ensure product and operator safety. All modules conform to the EU Machinery Directive 2006/42/EG.
Image: Bosch's new FHM 1000 series is suited for pharmacists and for the application in laboratories and early clinical trials. Photo courtesy of Bosch
Source:
http://pharmaproducts.packaging-business-review.com/news/bosch-packaging-introduces-new-laboratory-device-for-pharmaceutical-filling-operations-270613