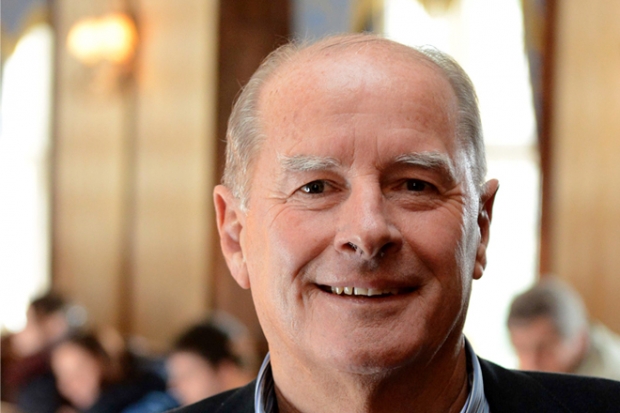 Robert Shotton, owner of retailer Cousins Furniture Stores, has been confirmed as the final judge for the 2015 edition of The Furniture Awards, a new programme created by Furniture News magazine in partnership with the January Furniture Show.
Robert will be joined by Tristan Lynch, ecommerce director of WorldStores, and Rob Scarlett, founder of Scarlett Design UK, to assess a shortlist of new products at the event, chaired by the editor of Furniture News, Paul Farley.
"With The Furniture Awards, we're taking a slightly different approach to the established 'product-of-the-show' method," says Paul. "Although we'll be taking design and manufacturing innovation into account, we'll also be looking to assess a product's commercial value – will it sell? Our judges come from various levels of furniture retail, so are well placed to identify which new releases are likely to see quick repeats."
Robert is the chairman and owner of independent retailer Cousins, which operates through stores in Birmingham, Dudley and Manchester. Robert's main areas of focus are marketing, upholstered furniture and beds.
Tristan has over nine years' experience of buying, ecommerce and online sales, and specialises in the commercial side of the business, overseeing and managing business development, contract and pricing negotiation and product advancement. His principal role at leading UK e-tailer WorldStores.co.uk is to ensure sustained growth from the multiple product categories within the brand's portfolio.
Well-established middle-market designer and developer Rob Scarlett, over a career spanning 11 years of producing commercial furniture designs for the high street, has worked with the likes of John Lewis, Marks & Spencer, Wills and Gambier, Heals and Yini Home.
The January Furniture Show will feature the UK's biggest selection of new furniture and furnishings available to trade buyers, and The Furniture Awards aims to give the stand-out releases the praise they deserve, recognising the best in new product unveiled at the event, across a range of price points.
The show 2015 will run midweek from Tuesday 13th to Thursday 15th January, located in halls 1-3 and the Pavilion of the Birmingham NEC. The deadline for entries is Friday 12th December.
Source:
http://www.furniturenews.net/news/articles/2014/12/1769386321-cousins-owner-completes-furniture-awards-judging-panel