Predictions for "Cyber Monday" are wide of the mark for clothing retailers–which will actually see their busiest shopping day a few days later on Thursday December 5th, according to analysis by virtual fitting room provider Fits.me.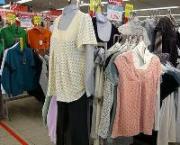 Fits.me's data shows that on the busiest online shopping day for fashion, the Thursday after Cyber Monday, there are 29% more site visits when compared to the rest of the Christmas shopping period in December (until 24th). There was also a 28% increase in conversions, 60% increase in transactions and a 7% increase in average order value.
Heikki Haldre, co-founder and chief executive for Fits.me, said: "The idea of Cyber Monday is fun, but it's also a bit of a fantasy because different sectors actually experience a variety of 'busiest shopping day' dates."
"The shiny, red-nosed reality is that historical data from our range of clients proves that Thursday 6th December will be this year's Big Day for clothing retailers. If they don't already know, then they will know by then what sort of a Christmas it's going to be."
Fits.me's portfolio of virtual fitting room solutions integrates tightly with its clients' analytics solutions, ensuring that all transactions are logged in great detail. This makes it straightforward analyse sales volumes data, compare sales trends with previous years and to identify peaks and troughs.
Source:
http://www.fibre2fashion.com/news/apparel-news/newsdetails.aspx?news_id=156070