German packaging company Kisico has developed a cap which protects a package against counterfeiting through the use of a hologram.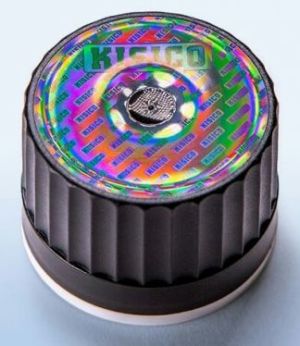 No additives, inks or labels are needed for the hologram as it has been fully integrated into the production process of the cap.
The nanotechnology can be applied to any existing cap, and the style of the hologram can be individualised according to customer needs.
In combination with a tamper-evident ring, the HologramCap offers product protection using security technology developed by Swiss brand protection company Morphotonix.
This solution is targeted at the pharmaceutical industry, and those who package high-priced products.
It can also be used to differentiate between products, highlighting their individual qualities.
The holographic-like effects are embedded directly on complex geometry articles without any additives via micro/ nano-patterning of complex-shape products or master moulds, for industrial production of polymeric articles.
Source:
http://www.packagingnews.com.au/news/hologram-cap-guards-against-counterfeiting