Global shipments of LCD TV panels in the third quarter are expected to remain on par to the previous quarter's, thanks to TV vendors' increased parts procurements; but are forecast to drop by 10 percent quarter-on-quarter (QoQ) in the fourth quarter, according to the latest monthly LCD TV panel shipment report from WitsView, a division of TrendForce.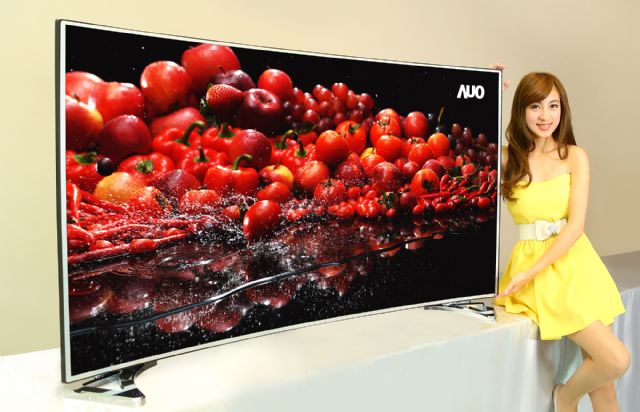 The research firm said that total TV panel shipments in July reached 22.31 million units, down 1 percent month-on-month (MoM), but a 7 percent increase year-on-year (YoY).
Branded TV vendors remain optimistic about the peak season sales in the fourth quarter, WitsView noted, even though sales results in the end market have been weak so far this year. Moreover, branded TV vendors have recently raised their panel purchases in order to strengthen their bargaining power with the panel makers. All these factors have kept up TV panel shipments, which are expected to stay at about the same level in the third quarter as in the second based on WitsView's forecast.
Among the globally top-six makers of thin film transistor-liquid crystal display (TFT-LCD) panels, Samsung Display (SDC) of Korea, and BOE and CSOT of China outshone counterparts in July shipment scores. Benefiting considerably from returning orders for its affiliate TV business division in the same group, SDC scored a MoM shipment growth of 28 percent.
BOE and CSOT reported 4 percent and 5 percent MoM growths in July, respectively. Their encouraging performances were based on the expansions of their 8.5th-generation (8.5G) panel production capacities, which led to shipment increases for their 32-, 48-, and 55-inch panels. BOE's new product size, the 43-inch, has also entered production in the month.
On the contrary, the other three top-six panel suppliers, including LGD of Korea, and AUO and Innolux of Taiwan, suffered MoM shipment declines of 13 percent, 2 percent, and 18 percent, respectively, due mainly to lack of new orders from customers and additional capacity from new-generation production lines.
According to WitsView's fourth-quarter forecast, the slowdown in China's economic growth, the maturing Chinese market, and lack of strong impulses in the coming peak sales season are affecting the panel procurements from major Chinese TV vendors. The overall TV-panel demand in China is worthy of further observations, the company said, as whether brand vendors will keep up their panel purchases after mid-September is going to be a major concern in the market.
Though vendors' demand due to stocking up parts inventory has been strong in the first three quarters of 2015, WitsView said, the relatively-weak sales in the end market are expected to put heavy pressure on TV vendors, whose panel inventory is expected to continue climbing in the following seasons. Because of low demand and rising inventory level, WitsView forecasts that TV panel shipments in the fourth quarter to fall 10 percent QoQ, as the supply-demand imbalance becomes even more severe.
Source:
http://www.cens.com/cens/html/en/news/news_inner_48564.html