On May 30, representatives of almost 200 manufacturers, contractors, integrators and service providers in Hangzhou and other cities in east China gathered in Zhejiang University for the Lecture room of Yuanzheng-Qizhen hotel performance rankings.
After the blooming of the indoor's HD LED Display products, the Outdoor's HD product is about to embrace its time. Compared with the indoor HD products, the market of the Outdoor product is closer to the manufacturers and has fewer competitors, which is a blue ocean strategy. However, limited by the traditional concept, most of the manufacturers only keep their thought on the physical space reduce such as P4 or P10, and they do not aware of the huge opportunity of the LED Display will bring to the whole industry.
As one of the leaders in Outdoor LED Display industry in China, Shenzhen Chip Optech Co.,Ltd is the first to promote the Outdoor HD LED Display market and enter the blue ocean of Outdoor HD LED Display product market. In the report "innovative application of Outdoor HD Display-open the new age of media" in eighth "Go Across China", the market manager Jiafeng Gao of Chip Show thoroughly introduced and analyzed the Outdoor HD Display products from the pixel pitch, intelligent brightness, grey, waterproof and moisture proof, UV-resistance, front and back service, good tolerance, thinness and beauty of structure fond and back service, energy efficiency, lighting protection, electromagnetic radiation, intelligent cloud play.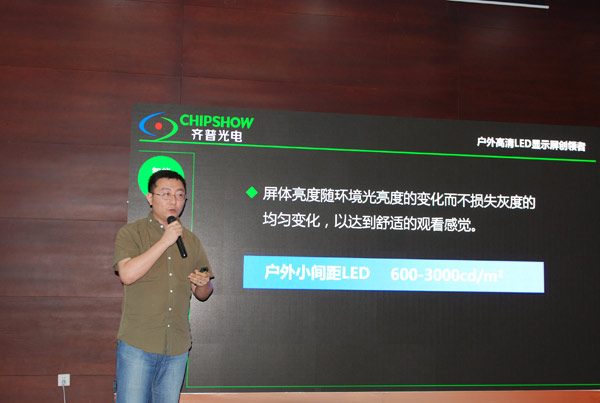 Picture: Jiafeng Gao. The market manager of Chip show makes the report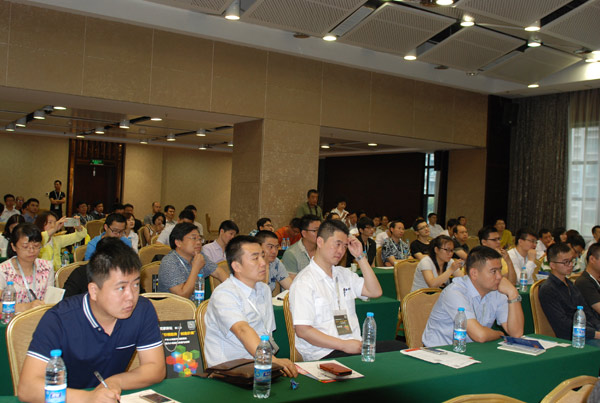 Gao pointed out that as the one of the leaders of Outdoor HD Display, Chip show has been always aimed at the development and application of Outdoor HD Display, and has always been in front of the Outdoor HD Display application. Its self-developed P5 Outdoor Display RR5U has become the most popular Outdoor HD Display product. In the future, the Outdoor SMD full color will totally replace the straight pin product and achieve the tendency that using the indoor product in Outdoor.
In the same time, the outdoor SMD full color product will combine with the high density products, at present, the high density Outdoor SMD Display of P5 HD and pixel smaller than P5 have been maturely applied.
6 July, on the 9th "Go Across China", Chip show will wait for you in Taiwan!
Source:
Made-in-China.com