Honda China's wholly-owned subsidiary Honda Motor (China) Investment (HMCI), debuted the company's flagship Concept D at the Auto Shanghai 2015.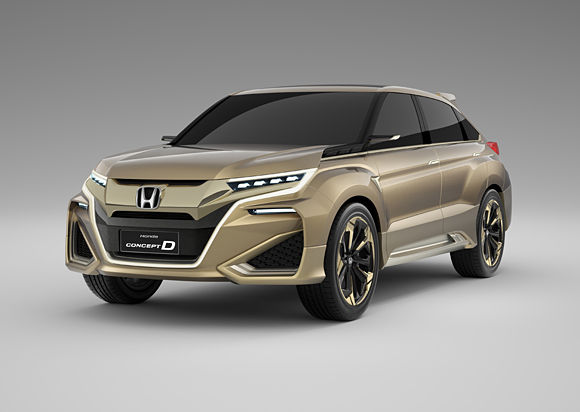 The company said that Concept D is the concept model of a new SUV, which is under development at present for China's domestic market.
The car will be positioned as a new flagship model of Honda in China.
Honda highlighted that the SUV being developed will be a top-end model, which will provide high-quality driving and a spacious cabin.
The upcoming car is likely to feature advanced safety technologies and other advanced features, and will go on sale from Dongfeng Honda and Guangqi Honda in China.
HMCI president Seiji Kuraishi said: "Including this Concept D, which is a proposal for a new value that only Honda can provide as the pioneer of the SUV market in China, we would like to continue providing attractive products equipped with our advanced technologies to our customers in China.
"Toward this end, we will accelerate the localization of our business in China."
Image: Honda Concept D. Photo: Courtesy of Honda.
Source:
http://www.automotive-business-review.com/news/honda-showcases-concept-d-in-shanghai-220415-4559603