Bespoke is always industry's first choice and been in all-time priority list they are now producing extraordinary seating range and collections. The company's bespoke seating solutions are featured throughout leading four star, five star and boutique hotels and restaurants around the globe. These specifications clearly demonstrate the product design and manufacturing capabilities for which Lyndon Design is renowned.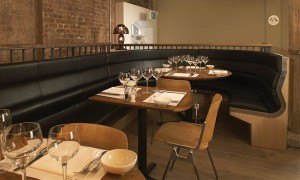 "Over recent years, we have witnessed a surge in bespoke handcrafted seating across both small and large scale projects, as customers now require upholstery that provides jaw-dropping decadence, combined with comfort, flexibility and practicality," says Tim Amitt, Managing Director of Lyndon Design.
All of Lyndon Design's bespoke upholstery is supported by a consultative service. Over the years the company has adopted the motto 'Concept-Collaboration-Creation-Installation' in order to ensure that its bespoke service delivers a tailored product that is unique and impeccably designed to suit specific requirements. As well as banquette seating, Lyndon Design regularly turns its upholstery design and manufacturing skill set to a number of made-to-order options including; wall panels, bedroom headboards and ottomans, together with chaise longues and benches.
Source:
http://www.furniture-magazine.com/news/article/bespoke-seating-now-high-demand/