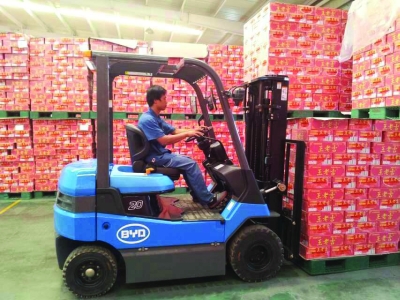 The employment market continues to grow in the transport, logistics and supply chain sector, according to the Labourforce Impex September 2016 Job Index. Specialist transport, logistics and supply chain recruitment company Labourforce produces the regular Job Index.
The Labourforce Job Index is the only job index published for this sector.
Labourforce's Paul McLeay said: "Once more, the Labourforce/Impex Transport Logistics and Supply Chain Job Index highlighted another month of growth. In August, job opportunities rose by 0.6%, the third successive rise. The index now sits at 129.13, which is getting even closer to the record of 130.14 set in February. Again, all this growth was seen in the temporary and contract market."
Key findings
The Labourforce / Impex TL&SC Job Index rose 0.6%, its third successive monthly rise. The national index sits at 129.13, ever closer towards the record set in February this year.
Temporary and contract drove demand up, rising 3.4% to a new record index high of 172.56. The permanent market is more sluggish, down 0.6% in August but still well up year-on-year.
Victoria remains the strongest market. Demand also rose 1.9% in August.
The market is being driven by increased demand for store persons and freight handlers, which rose another 3.2%. Demand for road transport professionals also expanded substantially over the last year, up 32.6%.
White collar professions are, unfortunately, not enjoying the same level of success. Demand for both TL&SC management and clerical fell in August. Retail and wholesale employers were the most active, where demand shot up 10.5%.
The manufacturing sector is also holding up very well, which grew by 1.6% in August. Mining, utilities and construction employers could not sustain recent gains. Job opportunities in these sectors fell 1.6%
Mr McLeay said: "There are no surprises that Victoria remains the strongest market. In Queensland, the market picked up steam again in August, where demand rose 1.9%, wiping out the 1.5% fall in July. Demand has now risen in four of the last five months and vacancies are 5.1% higher in the last quarter."
Source:
http://www.tandlnews.com.au/2016/09/21/article/tlsc-jobs-looking/