Kohl's Department Stores announced activation of the company's largest solar project at its million-square-foot e-commerce fulfillment center(EFC)in Edgewood,Md.The EFC opened in 2011 and recently earned Leadership in Energy and Environmental Design(LEED)certification from the U.S.Green Building Council(USGBC)at the gold level.The location is Kohl's sixth solar site in Maryland.It is also the company's first LEED-certified logistics facility.
"The Edgewood facility demonstrates Kohl's collective approach to environmental responsibility in many ways,including our commitment to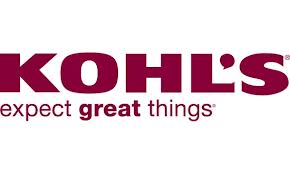 collaboration with our partners and expanding our successful programs such as solar and LEED certification,"said John Worthington,Kohl's chief administrative officer.
"We worked with experts internally and externally to maximize the sustainable aspects of this site,which ranged from expanding onto and retrofitting an existing building structure to addressing the nature of the distribution center as an industrial,round-the-clock facility with different operational considerations than what our stores may have.We are very pleased with the results and look forward to carrying forward what we have learned into future building and LEED projects."
The Edgewood EFC's 2.4 MW,8,360-panel rooftop solar array will generate more than 3 million kWh of electricity annually and provide more than 40 percent of the facility's energy.Up until this project,Kohl's largest solar site was its San Bernardino,Calif.distribution center with a 1 MW,6,208-panel rooftop solar array.As one of the largest single retail hosts of solar power in North America,Kohl's solar portfolio now totals nearly 42 MW,generating more than 57,400 Megawatt-hours(MWh)of electricity annually.
The company has also made continued progress related to its commitment to environmentally responsible building design,construction and operation.Beginning with the gold LEED certification of its Milwaukee photo studio in 2008,Kohl's set a goal to LEED certify all new corporate buildings and all newly constructed stores.The company has since earned LEED gold certification on volume prototypes for new and existing stores,resulting in more than 300 LEED-certified locations from coast to coast.
In addition to its rooftop solar panels,notable features of Kohl's EFC project include:
Building Design and Construction
-Construction waste management efforts that diverted 95 percent of construction waste from local landfills.
-More than 32 percent of the construction building materials by cost in the EFC are made of recycled content.
-More than 43 percent of the building materials by cost were regionally manufactured or harvested from within 500 miles of the EFC site.
-Implementation of a stringent construction indoor air quality(IAQ)management plan applied for all new Kohl's construction projects,which reduces air quality problems resulting from construction activities and protects it for future building occupants.The IAQ plan requires contractors to shut down air handling systems during activities with air quality impacts like sanding and cutting,properly store absorptive materials and change air filters regularly.
1 2
More Kohl's Department Store News...
Source:
http://www.fibre2fashion.com/news/apparel-news/newsdetails.aspx?news_id=119122