A surge in portable streaming audio speakers over the past two years has guided TDK Life on Record's decision to built a targeted product range positioned squarely in the most vibrant part of the market, according to Imation, the brand's owner and local distributor.
In a presentation to Digital Retailer, Imation exhibited data showing that, in the United States, between June 2012 and June 2013, the portable speaker market exploded in popularity, from $200 million to just under $550 million. In unit terms, sales increased from around 1.25 million to 4.25 million.

Imation expects this 377 per cent increase in sales to be replicated in Australia, which has similarly high uptake of Bluetooth-enabled smartphones and tablets. It is the pervasive nature of these products, often connected to cloud-based music streaming services, that has driven the explosive sales on these speakers.
"TDK Life on Record is well-positioned in this fast-growing CE category; products in our speaker portfolio are portable and wireless and we are well-positioned in terms of average retail price."
Consumers will typically pay between $120 and $150 for a portable speaker, TDK Life on Record intel says, down from around the $190 mark from two years ago.
To create various step-ups through its range, TDK Life on Record has introduced tough features, NFC and True Wireless Stereo on different models.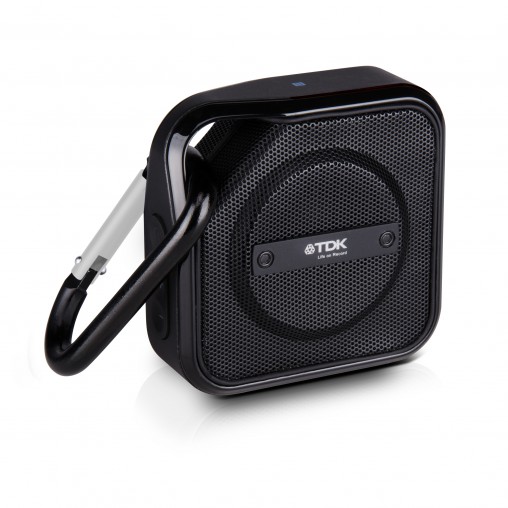 TDK Life on Record A12 Trek Micro.
The 2014 range includes the A12 Trek Micro speaker at RRP $69. This model, due in Q1, includes a carabiner for attaching to bags, belts or bannisters, and is similar in form factor to the NudeAudio S, which is cheaper at RRP $49 but without the NFC or tough features.
TDK Life on Record is replacing the A33 speakers from its 2013 range with the A34 Trek Max at RRP $199. This unit has NFC, a rechargeable battery, USB charging and weatherproofing.
Also coming soon is the Trek 360, which is cube-style speaker with 2.1 stereo configuration, universal line-in, USB charging and a rechargeable battery. At RRP $249, the Trek 360 is positioned to compete with the Beats Pill, Jawbone Mini Jambox and the UE Boombox, all of which have similar RRPs.
The A34 Trek Max and the Trek 360 are expected to be out by the end of June 2014.
"The TDK Life on Record Trek platform was specifically developed to meet the demands of our consumers' increasingly mobile lifestyles," said Imation executive director Toshi Hokari.
"Our Trek products deliver the high performance the TDK Life on Record brand is known for, but in compact and durable designs that allow music fans to take and play their music any time, anywhere, rain or shine."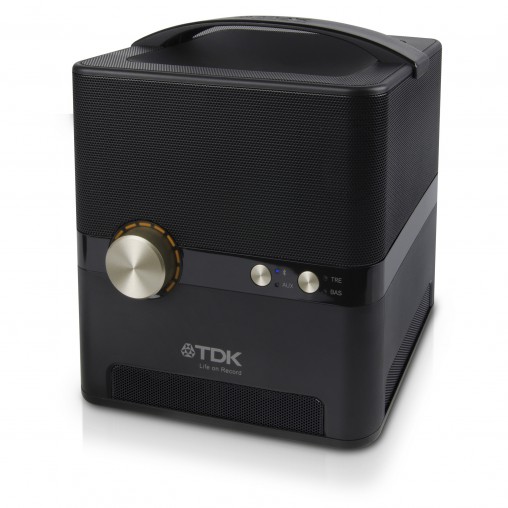 TDK Trek 360.
Source:
http://www.applianceretailer.com.au/2014/02/industry-trends-guide-tdk-life-on-records-2014-audio-range/