Oregon-based Deschutes Brewery is planning to invest $85m to set up Eastern US brewery in the City of Roanoke, Virginia.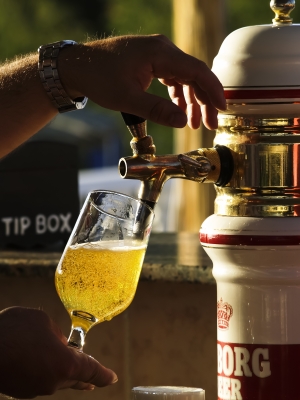 The facility which has been named Brew 4, as it follows original Bend, Oregon public house (Brew 1), the brewery's production facility in Bend (Brew 2) and the Portland, Oregon public house (Brew 3).
Brew 4 will be located at the eastern edge of Roanoke and construction on the site is slated to begin in 2019.
Initially the new brewery will produce around 150,000 barrels and the capacity will be increased as per requirements.
Deschutes expects to begin shipping beer from the location in around five years. The project is expected to create over 100 new jobs in the region.
Deschutes Brewery CEO and founder Gary Fish said: "We started Deschutes Brewery when craft beer wasn't burgeoning and led with a beer style that wasn't popular at the time - Black Butte Porter.
"This pioneering approach was a key driver behind our decision to go with Roanoke, as that same spirit exists in this community and its fast-growing beer culture."
Roanoke City Manager Chris Morrill said: "Roanoke is honored to be chosen as Deschutes Brewery's East Coast location after a very thorough review of several communities in the Southeast.
"It is a company with a strong culture of community engagement, recognized for its craftsmanship and will be a perfect fit for Roanoke's vibrant outdoor lifestyle. We are thrilled to welcome Deschutes as we continue to build a diverse, resilient economy."
Deschutes Brewery decided on the east coast location after the company's distribution expanded to the east coast. With the establishment of a production facility in the east coast, the brewery will be able to deliver beers such as its flagship Black Butte Porter to states on the east of the Mississippi quickly and more sustainably.
Deschutes Brewery president Michael LaLonde said: "Although it was a tough decision - we loved so many of the communities that we visited over the past two years - we are very excited to be heading to Roanoke.
"We love the region and everyone we've had the opportunity to meet and work with during this process has been incredible. We have absolutely been blown away with how the community rallied around bringing us here and has given us such a warm welcome. #Deschutes2Rke we're on our way and proud to be able to now call Roanoke our second home."
Virginia governor Terry McAuliffe has granted $3m from the Commonwealth's Opportunity Fund to assist Roanoke with the project.
Deschutes Brewery is also eligible to receive funding from the Economic Development Access Program, run by the Virginia Department of Transportation, along with state benefits from the Virginia Enterprise Zone Program, administered by the Virginia Department of Housing and Community Development.
The company can also receive up to $250,000 grant from the Governor's Agriculture and Forestry Industries Development Fund (AFID), administered by the Virginia Department of Agriculture and Consumer Services, depending on its procurement and use of Virginia grown products in its operations.
Image: Deschutes Brewery to set up new brewery in Virginia.Photo: Courtesy of ahmet guler/FreeDigitalPhotos.net.
Source:
http://www.drinks-business-review.com/news/deschutes-brewery-to-invest-85m-in-new-facility-in-roanoke-virginia-4846503