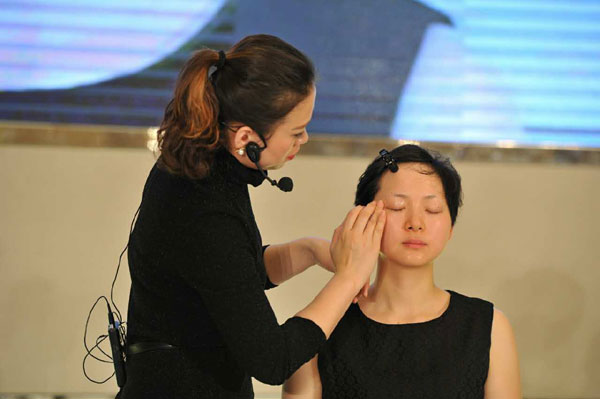 Amway Artistry is launching a new type of cream that contains real 24-karat gold!
The new Artistry cream claims able to "minimize the marks of aging on one's appearance."
In addition, the essence of cape jasmine plant stem cells, which is said to have an effect of firming the skin and reducing fine lines and wrinkles, is also used as a core ingredient in the new cream.
A survey shows that nowadays Chinese girls in their 20s begin to apply anti-aging skin care products, compared with their counterparts a generation ago, when women would naturally turn to anti-aging products when they reached 35 or above.
Source:
http://english.cri.cn/12394/2015/11/25/195s905680.htm