The four-days LED China 2013 has been successfully closed on 4th March. As one of the leader in China LED display industry, LAMP attended the fair with the main products — indoor HD small pitch LED displays. P1.8mm and P1.5mm LED display of LAMP which are the smallest pitch exhibits in the exhibition attracted most attention of the visitors at site.
LED CHINA has evolved into one of the most influential trade events for the industry. This is the only fair in China where every spectrum of the LED industry is showcased. With exhibits ranging from signage to lighting, display to applications, chips to packaging and equipment to components, the fair offers the most comprehensive one-stop LED sourcing platform.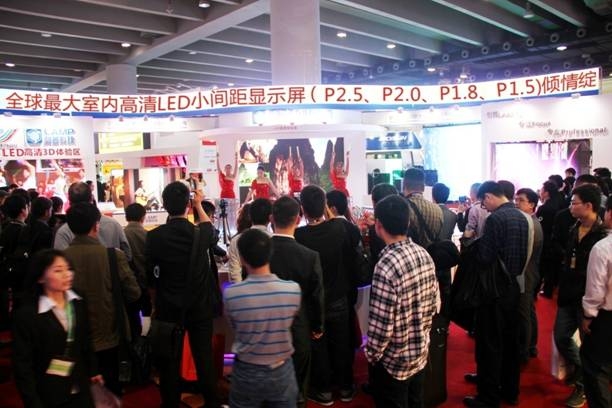 Booth of LAMP
Since 2009, LAMP has studied the indoor HD display market and increase R &D efforts for HD LED display products. During this exhibition, LAMP grandly launched the HD small pitch series LED displays including P2.5 HD 3D LED display, P2.0, P1.8 and P1.5 HD small pitch LED displays.
Among the numerous exhibits, LAMP P1.8 and P1.5 LED displays which are the smallest pitch products in the exhibition attracted a lots of professional person in the industries of traffic monitoring, security, electric power and the radio and television.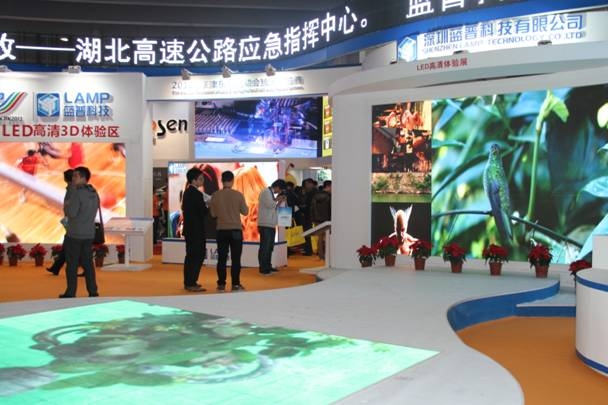 LAMP Exhibits
In second half year of 2012, LAMP completed the global largest indoor HD small pitch LED display project for emergency monitoring control center of Hubei expressway. It adopts LAMP P2.5 LED display products with the total screen area of 115.2㎡. Except this project, the largest small pitch LED display project is just with the area of 46.8㎡. This successful project marked HD LED display has been has invaded the indoor large display market and started to replace the traditional DLP display wall gradually.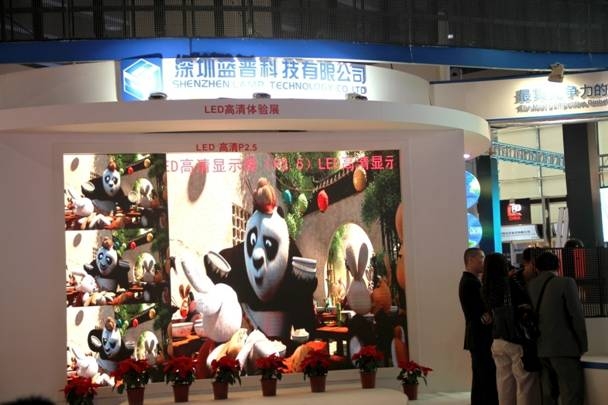 P2.5 HD Small Pitch LED Display
LAMP HD 3D LED Display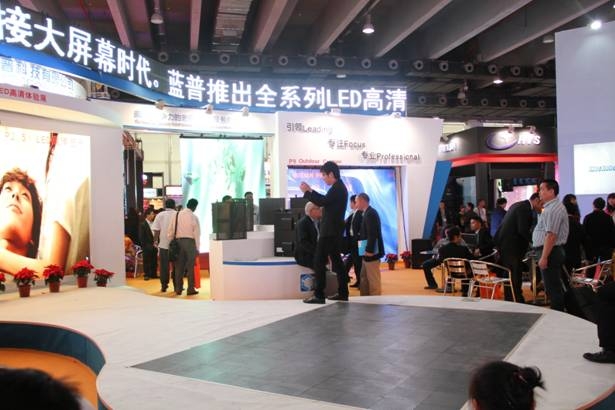 LAMP Outdoor LED Display
Source:
http://www.led-search.com/news-view-1557.html