US global workwear brand Dickies has launched its medical & healthcare uniforms & footwear lines in India and is a part of the first phase of operations of the company in India.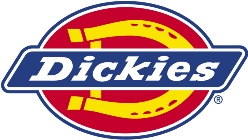 "As the medical and healthcare industry in India continues to grow at a steady pace, there is a severe need for quality workwear that ensures uniformity, quality and safety," Dickies said in a press release.
According to Dickies, its medical uniforms are designed keeping in mind the requirements of the professionals in the industry, who work long hours and are exposed to tough conditions.
The uniforms, which include lab coats, scrubs and footwear, have easy-care fabrics made from cotton/polyester that provide breathable, all day comfort and gender-specific sizing and styling.
"There is a severe need for quality workwear in the Indian medical industry, with the healthcare industry in India expected to reach $160 billion by 2017," Ravi Karthikeya, CEO, Dickies India said.
"Every industry needs durable, safe, affordable workwear for safety and better performance and Dickies hopes to fulfill this massive need for quality workwear in the Indian medical industry," he added.
Williamson-Dickie Mfg. Co. is the world's leading provider of authentic work uniforms, specialising in innovative performance work wear since 1922.
Williamson-Dickie operates in India through exclusive license with ID Overseas Pvt Ltd, a subsidiary of India Designs Exports Pvt Ltd.
The company offers premium quality products at an unmatched value across a vast assortment of uniforms, work & safety footwear in more than 100 countries.
Source:
http://www.fibre2fashion.com/news/apparel-news/newsdetails.aspx?news_id=171727