A number of companies exhibiting at next week's Toy Fair will have exclusive offers to tempt visitors.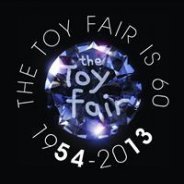 Thousands of retailers who have pre-registered to attend the show - including Argos, Harrods, JD Williams, John Lewis and Toys R Us - will benefit from a range of exclusive business deals.
These will include stock discounts and free product on orders placed at the show.
Companies with offers include A Girl for All Time, Artstraws, Bábógbaby, The Bug Store, Coiledspring Games, Cuckoo, KL, Destination Board Games, EB Brands UK, Elemental Publishing, Fizz Creations, Gibsons, Great Gizmos, Green Board Games, HTI, Interplay, Kidkraft Netherlands BV, Linkee, Micro-Scooters, Muddleit, Orchard Toys, Pocketbond/Toyway, Shiner, Star Cutouts, The In Thing, Travis Designs, Wind Designs and Woodyland.
Source:
http://www.toynews-online.biz/news/37996/TOY-FAIR-2013-Key-buyer-deals-revealed