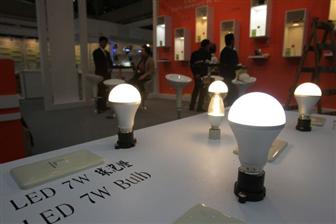 Robert Yeh, chairman of Taiwan-based LED packaging house Everlight, has stated that, due to delayed orders for backlighting and lighting products, sales in the first quarter of 2013 will be flat compared to third- and fourth-quarter 2012, but will likely show on-year growth. Everlight reported October revenues of NT$1.497 billion (US$51 million), an on-month growth of 1.76% and an on-year growth of 11%.
Yeh added that despite the fourth quarter being the traditional low season, demand for LED lighting and TV backlighting has been stable. Nevertheless, market conditions in March 2013 are unclear.
Everlight plans to introduce new LED lighting products. According to Yeh, there will be more LED lighting products for customers to choose such as tube and projection lights.
Everlight has been continuously expanding distribution channels in Taiwan in the second half of 2012, said industry sources.
The firm currently has no plan to form strategic alliances with China-based firms, said Yeh, as Everlight will continue to use own-brand products to enter the China market. Everlight believes by third-quarter 2013, the firm's efforts in the China market will show positive effects.
Everlight's TV backlighting products have been supported by China-based TV brands such as Changhong, Haier, Hisense, Konka, Skyworth and TCL. Shipments will continue to increase in 2013, mainly for side-lit LED TVs, added Yeh.
Source:
http://www.digitimes.com/news/a20121122PD206.html