API, a manufacturer of foils, laminates and holographics, has stated that its foils are adding impact to the packaging and labels produced by Edale's narrow web label presses, due to use of Xaar Digital Print Bar System.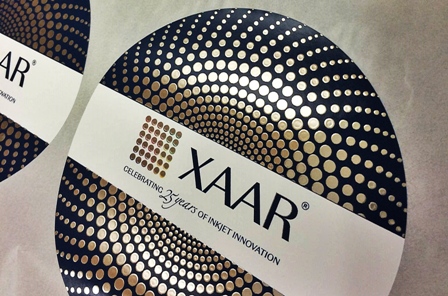 The new application technology maximises the visual impact by combining flexo and digital print with API's foils.
Starting with a base flexo printed label, the Xaar Print Bar System is then used in order to apply the adhesive. This ensures that API's cold foil gets added as an integral part of the label design.
This method adds single-pass digital inkjet print, varnishes or adhesive, thereby enabling the advantages of digital print and finishing to be added to label and packaging lines in an economical way as well as with convenience and ease.
API commercial director Richard Burhouse said: "Labels are an essential part of packaging not only to inform customers about the product but also to enhance the brand, helping to attract new customers through building on-shelf impact and retail presence.
"Constant innovation is therefore essential - ensuring labels add even greater impact and customer appeal to the products they promote. As the preferred supplier of foils to Edale we are extremely excited about the possibilities now available to designers through this combination of Flexo & Digital print together with API'sfoils to let products truly stand out and innovate."
Edale hybrid print technical sales specialist Lee Deyes said: "As a business we continually watch and focus on the ever-changing needs of the printing and packaging market, and apply our renowned design and engineering expertise to provide equipment that helps deliver quality products day-in, day-out. This new innovation using Xaar'sPrint Bar System& API's cold foils is a great example of how we continue to add functionality, features and impact for our customers."
Edale is a supplier of high technology, narrow mid-web flexographic and digital printing presses and converting equipment.
Integrated onto a range of Edale's flexographic and digital presses, the Xaar Print Bar System can also be custom fitted to a wide range of machines that are already in a production line across the UK.
The Xaar Print BarSystem offers a variation of web widths that are available up to 560mm and versatility of multiple application possibilities.
As the preferred supplier to Edale, API's cold foils add a premium high-end finish to pack labels across a wide variety of market categories, API stated.
Image: The Xaar Print BarSystem offers a variation of web widths that are available up to 560mm. Photo: Courtesy of API.
Source:
http://packagingmaterials.packaging-business-review.com/news/apis-foils-add-impact-to-edales-narrow-web-label-presses-260116-4793746